If you're traveling to Puerto Rico and are looking to shop from local clothing brands, this blog will be a guide to brands and designers from the Caribbean island. In tandem, we'll provide recommendations on how to style these different clothing stores with our own Coquí el Original® designer jewelry collections. Coquí el Original® is also a local brand and store located at Calle de la Fortaleza 200, Viejo San Juan, Puerto Rico. Below you'll find our top-rated brands and designers and how to style their clothing with our beautiful items.
Overview of Fashion Brands and Designers Mentioned:
1) Ecliptica (Miramar, Puerto Rico)

If there is one high-end, designer clothing brand that is very popular at the moment it is Ecliptica designed by two extremely talented Puerto Rican sisters: Norein and Michelle Otero. Within Ecliptica they have 3 lines: Atelier, Bridal, and ISLA. Atelier is a bombshell collection with seasonal designs that focus on trendy and high-end formalwear. You can spot many Puerto Rican and other Latin American artists wearing Atelier at Red Carpet events and exclusive parties. The Atelier collections are beautiful statement pieces with innovative designs. For the clothing in this collection, Coquí el Original® recommends our solid 14k yellow gold Sun Design with genuine diamonds. Our Sun Design is a perfect addition to any of the Atelier Collection designs. The Sun 14k Stud Earrings and Large 14k Pendant are gorgeous, yet minimal designs that will stand out, but not overpower the Atelier statement dress.

While Ecliptica Bridal is self-explanatory, the sisters produce gorgeous gowns with attention to embroidery, layering, and lace that result in an exquisite and modern look for any bride. All the gowns are showcased with minimal to no jewelry. Therefore, Coquí el Original® recommends our solid sterling silver Sun Stud Earrings to have added a little sparkle, but nothing else to follow the rest of the mostly-bare aesthetic of the bridal looks they feature on their page.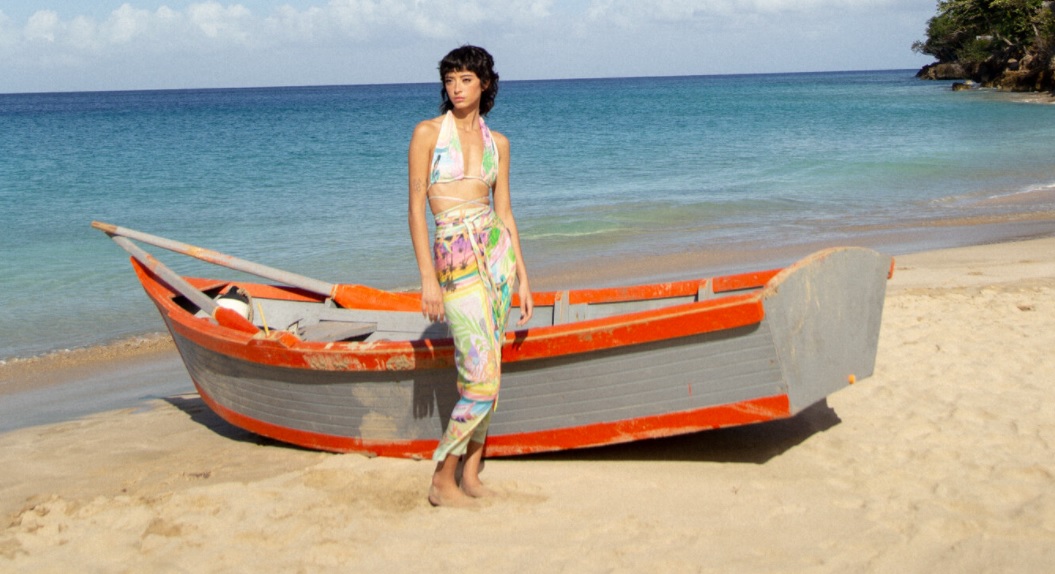 Then there is Ecliptica Isla, which is essentially the Caribbean captured in clothing designs. Bright color patterns, skirts, and skimpy tops are the norm in the Isla Collections which can be styled for day and nighttime outfits. The sisters take on more Urban-style looks with funky hats, men's shirts, and casual Tees. For these vibrant, fun outfits, Coquí el Original® recommends our new Coquí Ring Bangles in Yellow, Rose, and Silver. All 3 coquí tree frog bangles will complement perfectly clothing pieces. Pair the bangles with the sterling silver .925 Coquí Stud earrings and you'll create a beautiful and stylish set.
2) Pure Soul (Old San Juan, Puerto Rico)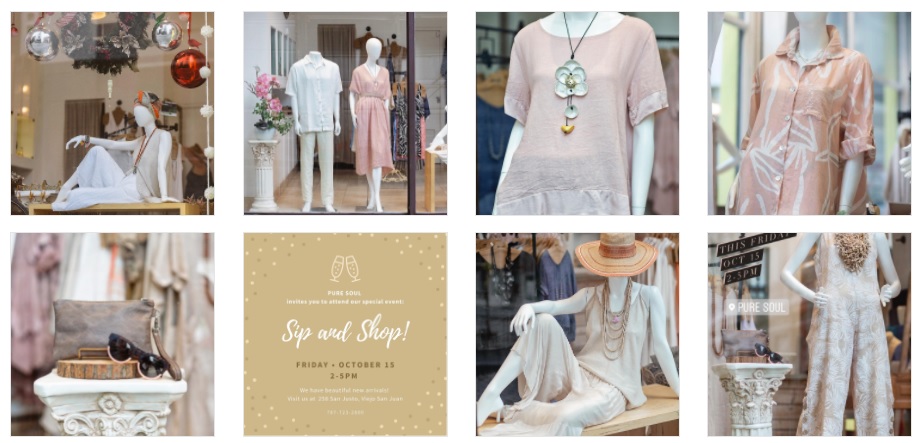 This clothing store is a "must" on your visit to Old San Juan if you're looking to purchase chic, yet relaxed clothing perfect for warm weather. Characterized by mainly flowy blouses, dresses, and trousers, Pure Soul is marked by full-colored pieces created with mainly neutral tones like white, beige, and pastels, although the store contrasts their main color palette with vibrant colored pieces like red, purple, and turquoise. The clothing line is definitely a high-end bohemian style for beautiful Caribbean clothing for day and night looks. Coquí el Original® recommends bold jewelry with this style of clothing. Accessorize Pure Soul clothing with our Puerto Rico Link Charm Bracelet including the Sun with Diamonds, Puerto Rico Map, and Coquí charms in solid sterling silver .925. Match the bracelet with our Classic Coquí Pendant, matte finish, in sterling silver on a long 20 or 22-inch chain to the Coquí Pendant falls beautifully below the chest, creating a center-piece visual. Complete the look with our unique Sun-Coquí Drop Earrings in silver as well.
3) Pink Tree (Old San Juan, Puerto Rico)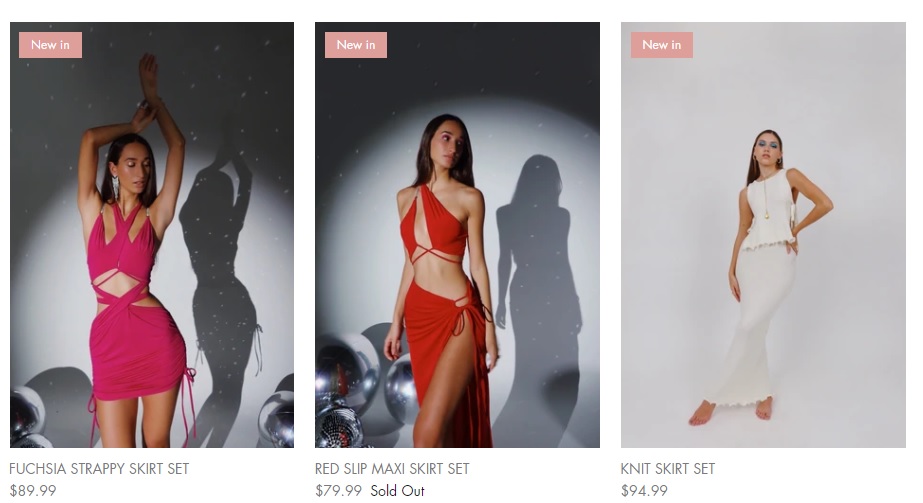 Pink Tree is currently one of the clothing boutique stores that is very popular because it offers all the latest fashion trends at fair prices. Crop tops, bralettes, long and short skirts, cut-out dresses, flower-patterned daytime rompers and sexy, sequence nighttime dresses. This store is a great spot to most likely find unique pieces you have in mind, but don't know where to look. Pink Tree is also great if you're more inclined to wear sexy, sultry looks because of its many plunging necklines and high slit designs. This boutique is a very fun one both with its store aesthetic, filled with whimsical pink decorations and flowers, and the colorful clothing they sell. Because of this vibe, Coquí el Original® recommends varied layering of our necklaces and bracelets! Start stacking our solid 14k Mini Sun Pendant with a 14-16 in chain. Follow it with our 14k gold Mini Coquí Pendant, matte finish, on an 18-inch chain, and finish with our Classic 14K Leatherback Sea-Turtle Pendant on a 20-inch chain. Stack your bracelets as well! Wear all 4 colors of our Coquí Cable Bracelets in yellow, rose, white, and black. Pink Tree Clothing is very much about eccentricity and personality!
4) Harry Robles (Condado, Puerto Rico)

Harry Robles is a renowned fashion designer from Puerto Rico that specializes in formal and bridal gowns. He is very popular with all demographics if you're looking for a classic and elegant gown for formal or couture events. As a designer in the scene for over 25 years, Harry is also sought out for specially-tailored pieces. For Harry, Coquí el Original® recommends accessorizing one of his elite gowns with our impeccably-crafted Sun-Coquí Drop Earrings in Solid 14k Gold with Diamond Details. These unique earrings have a flare to them, but are minimalistic enough to still look elegant. With Harry Roble's designs, high-end pieces complete the look.
5) Lisa Cappalli (Old San Juan, Puerto Rico)

Lisa Cappalli is an incredibly talented, high-end Puerto Rican fashion designer that has also been in the industry for over 20 years. Since she was young, she was in a household dedicated to fashion because her mother, Mili Arango, was also a famous designer. Lisa lived in Paris for a time where she refined her craft being exposed to Parisian art in all its mediums. Lisa specializes in intricate laced clothing and has a variety of options like dresses, skirts, trousers, and blouses. Lisa also boasts beautiful bridal gowns that are also very popular to see in weddings here in Puerto Rico. With many of Lisa's delicate and ethereal-like designs, Coquí el Original® recommends our beautifully-minimalistic 14k gold Coquí Petite items. Choose between a 14k matte or polished Petite Coquí Pendant and Stud Earrings with diamond eyes. They are the perfect items to complete an elegant and sophisticated look.
6) La Gotta Swimwear (IG: @lagottaofficial)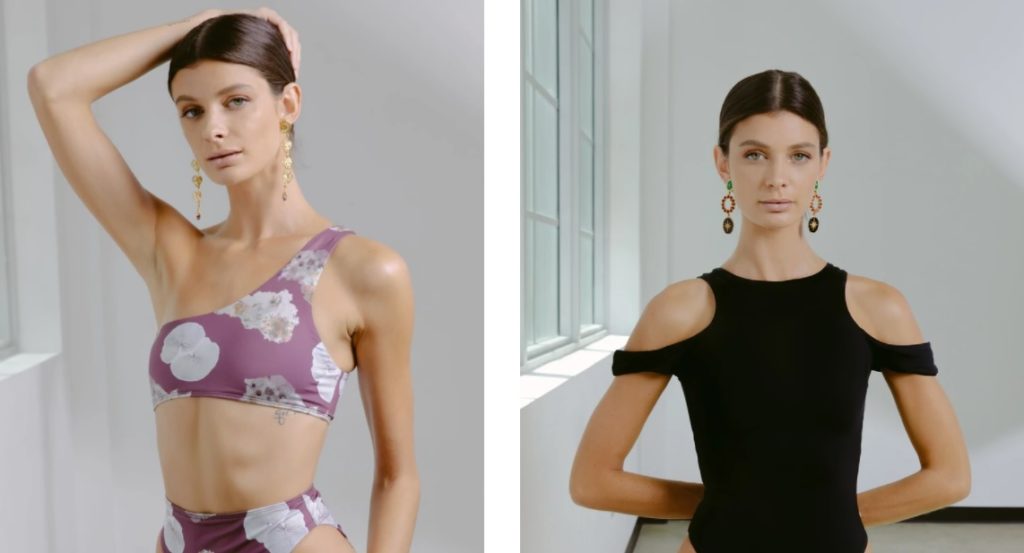 Puerto Rico is a land of gorgeous beaches. Therefore, this high-end swimsuit brand is perfect for when you want to lay under the sun or have some fun in the water. Founded by Puerto Rican fashion designer and influencer, Valeria del Rey, La Gotta swimwear designs are stunning and elegant. The brand offers classic bikini designs to more cutting-edge, out of the box ones. Valeria aims for a refined, simplistic, and minimal look. Most of her models sport the swimwear looks with no jewelry! Regardless, Coquí el Original® recommends our Petite Leatherback Sea-Turtle Stud Earrings in our two-tone version. The two-tone offers the Leatherback with a sterling silver carapace and 14k gold head, tail, and flippers. We also offer the Petite Two-Tone Leatherback Sea-Turtle Pendant that would look lovely on a thin, short chain close to your neck. Since these pieces are delicate, we think Valeria will not be disappointed with our recommendations.
7) Stella Nolasco (San Juan, Puerto Rico)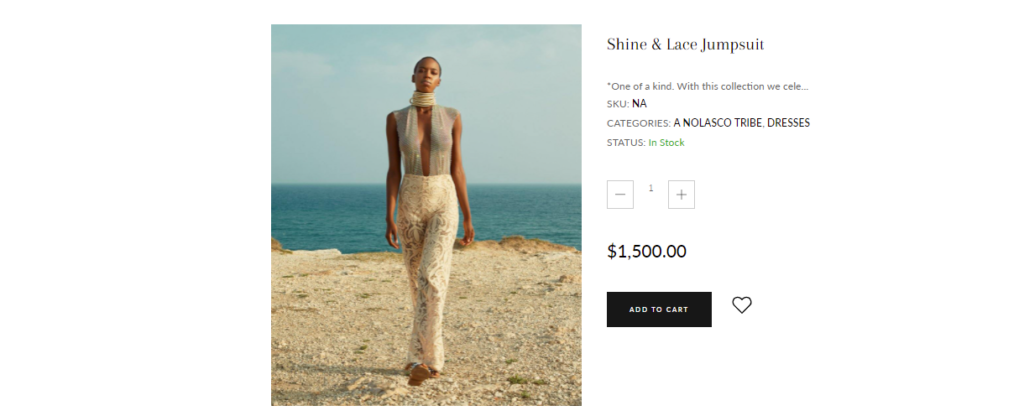 Coquí el Original® rates Stella Nolasco as one of the top fashion designers from Puerto Rico! She has graced New York Fashion Week with her unique, bold, and exuberant styles. She has conquered the biggest fashion catwalks, celebrities, and fashion elites around the world. It is unsurprising. Browse her incredible clothing and you'll immediately get a sense of how brilliant her work is. She plays with colors, patterns, texture, and cultural inspirations and produces otherworldly designs. Stella's designs are for the true fashion aficionados that will walk the streets dressed to impress just as if it were a night out at an event. Coquí el Original® recommends our new Petite Coquí Ring in solid 14k yellow gold with diamond eyes. This Petite Coquí Ring is perfect to wear with other varied rings on different fingers to create a bold look that can match well with Stella's vibe.
8) Playero (Viejo San Juan, Puerto Rico)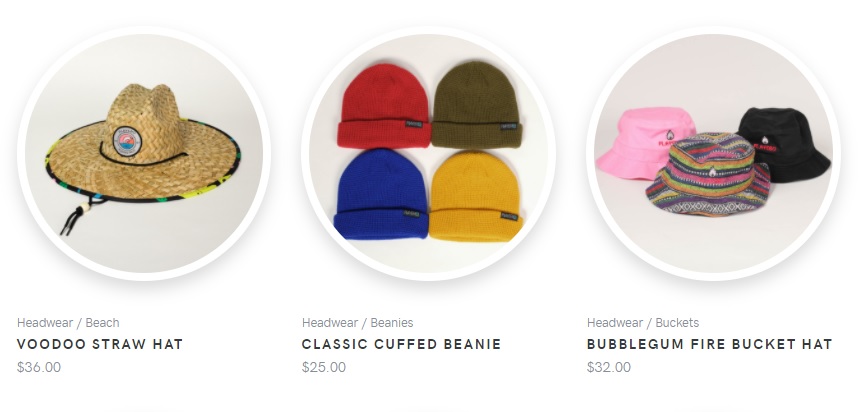 Playero is a very trendy, local brand that is very popular especially among Puerto Rican men. It is the perfect clothing store for sports and beachwear made from quality materials and offering a range of fun, bright colors. Their selection of swim trunks is very unique as well as their funky T-shirts to use during the day. Playero also offers headwear like caps, visors, and beanies, as well as accessories like keychains, skateboards, and wallets. Coquí el Original® recommends our men's Coquí Reversible Bracelet crafted in solid sterling silver .925 and braided in macramé black thread. Stack it with a watch or style it on its own. It is a great bracelet for both casual and formal looks.
9) Fashion Lounge (Mall of San Juan, Puerto Rico)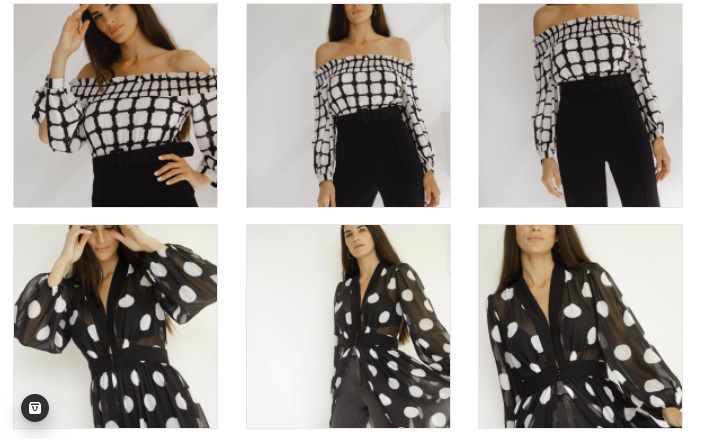 Last, but certainly not least, is the local clothing store the Fashion Lounge. This brand has taken off significantly in the last 5 years because it not only offers chic, affordable clothes, it has a variety in sizes and styles that appeal to all types of women in Puerto Rico. This store is great because you can find looks that range from professional, to cocktail, to daytime casual, or demure. Coquí el Original® recommends a mix and matching of our signature collections. Our Puerto Rico Map Pendant in solid 14k gold with a diamond over the "I" would be a very cute addition to any of Fashion Lounge's outfits. Add our Black Coquí Macramé bracelet as the perfect accessory for casual looks.
Final Thoughts
These are just some of the many local fashion stores, brands, and designers the island has to offer. As a local brand as well, we offer a range of high-quality jewelry that can accentuate looks from each brand mentioned above. As a small business, we also want to highlight these incredible brands and the work they put in to offer quality items and designs. Explore any of these recommendations as potential gifts or to treat yourself. Most of these brands have online buying options as well, so don't forget to keep supporting them even when you're not on the island!
Salud y Éxito,
Daniela Barquet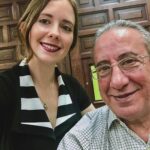 Daniela Barquet is the 4th generation owner of her family's jewelry store located in Old San Juan, Puerto Rico since 1965. The business tradition was started by her great-grandfather, Issac Barquet, in 1920. Daniela graduated from Boston University with a Bachelor's in the History of Art and Architecture and a Minor in Italian Studies. Daniela continues to grow under the mentorship of her father, Natalio Barquet Perez, who is a renowned, certified jeweler in Puerto Rico.