Premature? Yes. Helpful? Also, yes! Holiday season is approaching, and if you want to be ahead of the game, either with research or purchase, this guide will name the best gifts from Puerto Rico for family, friends, and loved ones. These stores have both physical and online stores.
Coquí Taíno Collection by Coquí el Original®
This brand new Coquí Taíno Collection by local brand name Coquí el Original® is a designer, high-end take on the beloved Taíno Indigenous depiction of the beloved tree frog. The collection is crafted from solid 14k gold, sterling silver .925, and detailed with genuine diamonds. If you are Boricua or have visited the island, the coqui tree frog is emblematic to the island, since the cute and miniature tree frog sings "ko-kee "from dusk until dawn. The indigenous community, the Taíno peoples have historic petroglyphs (images carved on stones) that portray daily life, including images of the coquí. This high-quality collection pays homage to the Taíno heritage and cultural contributions in Puerto Rico.
Chroma Local, Mall of San Juan

Chroma Local is a store in the Mall of San Juan that sources all their goods from Puerto Rico designers and makers. It is a great store to shop a variety of items from talented Puerto Ricans. "Raitrú" is like the Boricua equivalent of "Cards Against Humanity" and very relevant on current and past political, cultural, and pop culture humor and events. In the image you also have beautifully crafted, colorful, and local jewelry by the brand Meneo. Then there's hand-crafted home goods like the the coffee and tea mugs by Nieto Ceramics. What separates Chroma Local from other typical stores is that it offers items that harken traditional Puerto Rican arts and crafts, but in a contemporary and modern way.
Materia Madura

This 100 percent locally made, and woman-owned brand is a gem! Materia Madura takes local waste from Puerto Rico and creates stunning, and impeccably finished home goods, furniture, materials, and more. Look at those! Coasters, chairs, lamps, and even cultural games like dominos are just some categories in her selection of items. Owner and creative director Ana Cristina Quiñones is also a decorated academic and businesswoman recognized locally and internationally.
Artis Lucerna

While a simple concept, this locally made candle creation brand is actually very unique! Artis Lucerna ("the art of candles") is dedicated to offering exquisitely aromatic products from diverse plants and flowers from Puerto Rico and foreign countries. Currently, they are inspired by their most recent trip to Europe and the vegetation and unique aromas of the Mediterranean. They are excited to create custom orders. Therefore, you can message Artis Luverna with aroma specifications. They offer gift packaging and provide quotations if you have a large event.
La Lineal Art Shop

La Lineal is a Puerto Rico design and art shop with a focus on modern and contemporary Boricua creations. Their "About Us" page says: "La Lineal has been conceived as a meeting place for emerging artists from both Puerto Rico and the international arena, with a special focus on graphic work. A shop, a gallery, a space to browse and create conversation. With the intention of bringing excellent work closer to art lovers and those who still don't know what they are, to those who have a taste for what is different and unique. Under the direction of Rafael Iván Hernández, multidisciplinary artist, Keila Ramos, artist and designer, and Keira Hernández, art historian and cultural manager, La Lineal is dedicated to exhibiting, promoting, and supporting the work of young contemporary artists who have an artistic language singular and relevant in the current context."
Verdegris

Verdigris is another funky gem! The Puerto Rico-based brand creates handmade rugs and home décor goods. The owner draws on something resembling a canvas then creates the pieces with a tufted and punch needle process. She has regular motifs and designs (leaves, flowers, fruits), but you can also contact her for made-to-order items that you envision.
Metaforika

Absolutely stunning! Metaforika describes her brand as "wearable art" because it truly is. She hand-paints all these stunning earrings on sturdy felt fabric. Inspired by flora and fauna, discover the items you love and order promptly because the designer is always busy with special orders (as we love to hear!).
Iguaca

These leather accessories are 100 percent made in Puerto Rico and are beautifully crafted to accentuate minimalistic styles. These elegant wallets and watch straps have a European aesthetic meant to highlight practicality and sophistication. Local stores like these prove that you can purchase high-quality and greatly finished products that you associate with other major brands but are locally created! Choose between earth tones like beige and brown or color it up with red and blue options.
Montadero Chocolate

There's always family, friends, and loved ones with a sweet tooth! These chocolates are created in a bean-to-bar chocolate factory in Caguas, Puerto Rico. Not only are they delicious but are beautifully crafted. Offering a small batch assortment of colors and cute packaging for any occasion, this can become a thoughtful gift for chocolate lovers.
The Painting Curl

Painter and illustrator Lisandra describes her art as "funky, modern, femme-chic wall art you'll want in your home." With a focus on watercolor and digitally printed art, Lisandra creates lovely, floral-focused designs. Her paintings and stationary cards can be a pleasant gift for those that appreciate beauty and delicate presents. This is also a great way to support a local artist who is currently pursuing her BA in Visual Arts.
Hecho por Maguito

This brand has super cool and colorful bags! It gives Piet Mondrian vibes, but with a more diverse and bright color palette. Hecho por Maguito bags are handcrafted with a "slow and conscious design." Stylish and fun, shop an array of totes and handbags.
Orlando Soy Yo!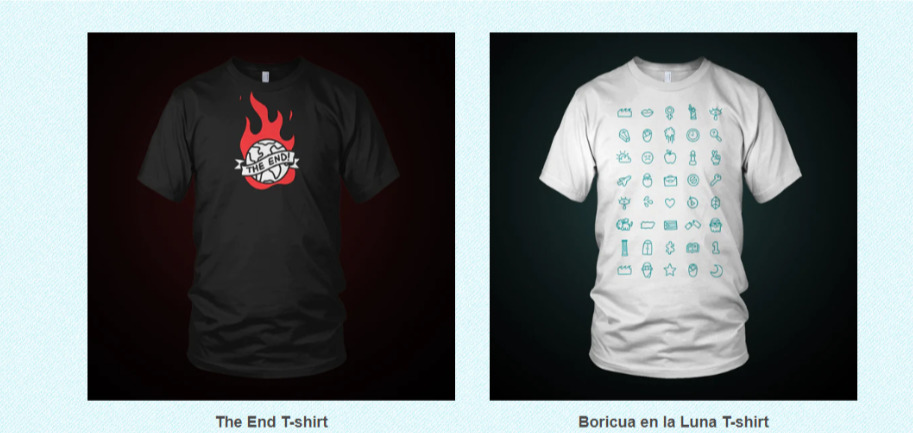 This design brand leans into the urban, funky, and colorful side of Puerto Rico culture! The Boricua visual artist travels throughout Puerto Rico and the States creating amazing murals, but also does made-to-order pieces for clients. The artist's store offers a selection of readymade T-shirts you can browse from.

There are a lot more amazing local stores and brands from Puerto Rico to highlight in future blogs. Hopefully, this one gave you an idea of a cool and unique gift from the island or a Boricua creator!
¡Salud y Éxito!
Daniela Barquet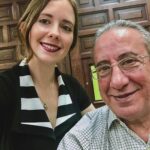 Daniela Barquet is the 4th generation owner of her family's jewelry store located in Old San Juan, Puerto Rico since 1965. The business tradition was started by her great-grandfather, Issac Barquet, in 1920. Daniela graduated from Boston University with a Bachelor's in the History of Art and Architecture and a Minor in Italian Studies. Daniela continues to grow under the mentorship of her father, Natalio Barquet Perez, who is a renowned, certified jeweler in Puerto Rico.