One of the best ways to travel in Puerto Rico is by car since it can take you to the most popular destinations around the island, all within three hours without traffic. If you plan on visiting the historic gem of Old San Juan, this guide will list parking garages to choose from depending on where you want to start and finish your day since, truly, you can walk to any part of Old San Juan within 20 minutes or less. It will also list nearby popular places for each parking garage like bars, restaurants, authentic local shopping, and historic sites. While street parking is an option, arriving early is paramount if you want to ensure a spot in one of Old San Juan's beautiful streets.
Discover our list of convenient parking in Old San Juan, Puerto Rico, and their nearby tourist attractions below.
---
Ballajá Parking & Nearby Attractions
San Felipe del Morro Castle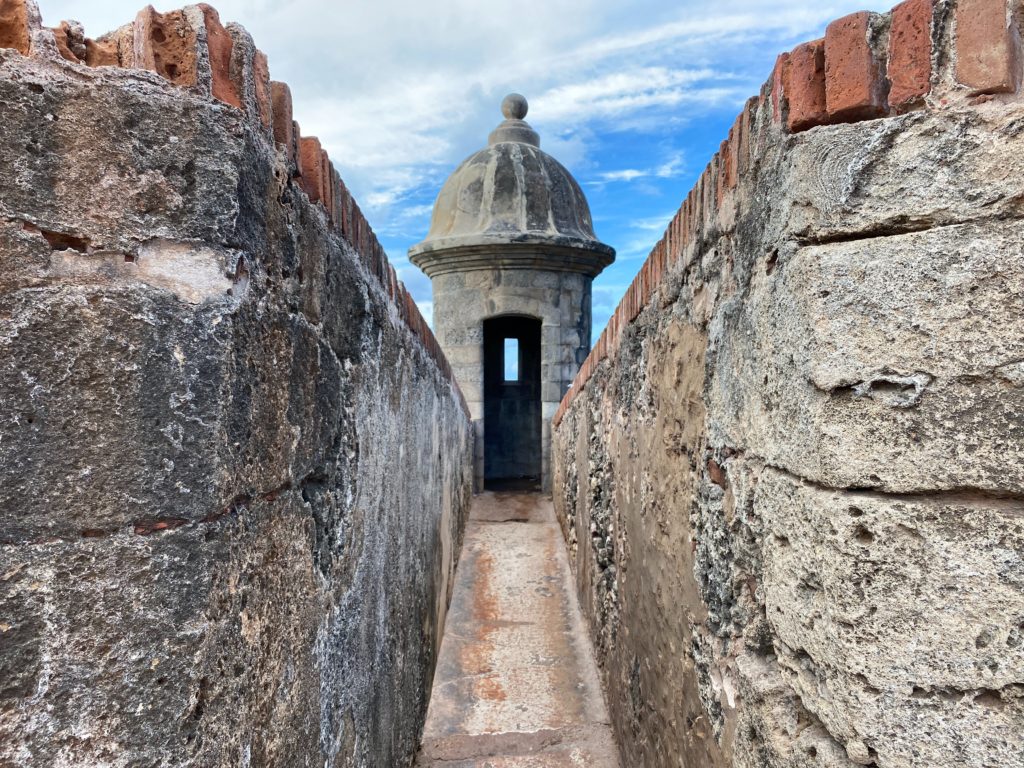 Probably the most iconic historic site in Puerto Rico, San Felipe del Morro is a Spanish fortress that dates to the 1500s. El Morro was a fort constructed to defend the settlement from foreign invasions. Apart from the fortification itself, the massive lawn, ocean and city views are spectacular to see.
Santa Maria Magdalena de Pazzi Cemetery
Right next to El Morro is the historic Santa Maria Magdalena de Pazzi Cemetery. Construction of the cemetery started in 1863 and some of the most famous artists and politicians are buried there. The backdrop of the ocean and La Perla community make it a beautiful sight to see.
La Perla View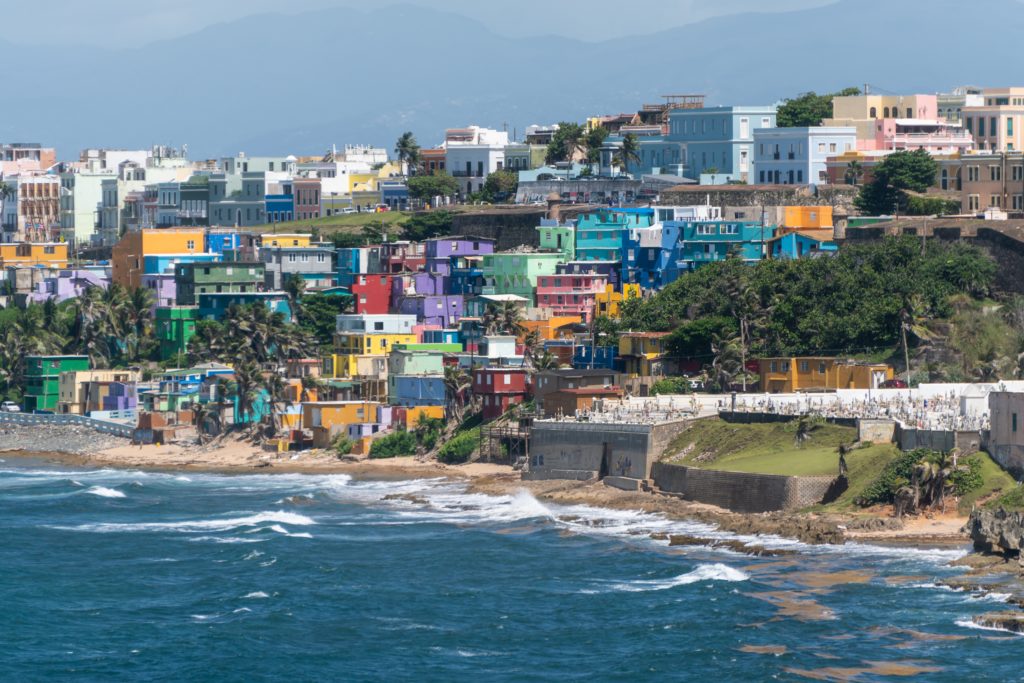 The walls of El Morro fortification run parallel to La Calle Norzagaray, from where you can have a beautiful look at the colored houses of La Perla. From that street, there are also stairs that lead down into La Perla where you can find La Garita Restaurant and take pictures by a makeshift pool area next to the ocean view.
Cuartel de Ballajá Building
The image above is a great illustration of part of San Felipe del Morro's gorgeous green lawn area (great for flying kites) and the Cuartel de Ballajá serving as a backdrop. The structure served as military barracks for the Spanish soldiers and their families. Currently, the building houses The Museum of the Americas has wonderful exhibitions showcasing art and life in the Americas from Native Indigenous times until modern ones.
La Factoría Bar
La Factoría is the most popular craft cocktail bar for locals and tourists in Old San Juan located on the famous San Sebastian Street. The space is made up of 4 areas with their unique purpose. The entry bar has a classic-style relaxed drinking and socializing area. The second space has tables if you'd like to have dinner with a group. The third space is the biggest, where live salsa is played and danced to. The last is a house-music-tailored bar for those wanting a more club vibe.
La Vergüenza Bar
La Vuergüenza, is a "chinchorro," which means it is a very casual bar and food destination. If you're looking for authentic street food and plates, La Vergüenza serves "alcapurrias", "bacalaitos", "mofongos", "chicharrones", and more! The best part is the small, but perfectly located rooftop area that overlooks La Perla and the ocean. If you'd like a spot, make sure to arrive early because the rooftop gets packed on weekends.
---
La Puntilla Parking & Nearby Attractions
Cocina Cultura
Located on the gorgeous Paseo del la Princesa walkway, Cocina Cultura is a restaurant that serves upscale versions of Puerto Rican cuisine dishes. It is a beautiful and luscious patio area, which is perfect if you enjoy delicious food and a good ambiance.
Paseo de la Princesa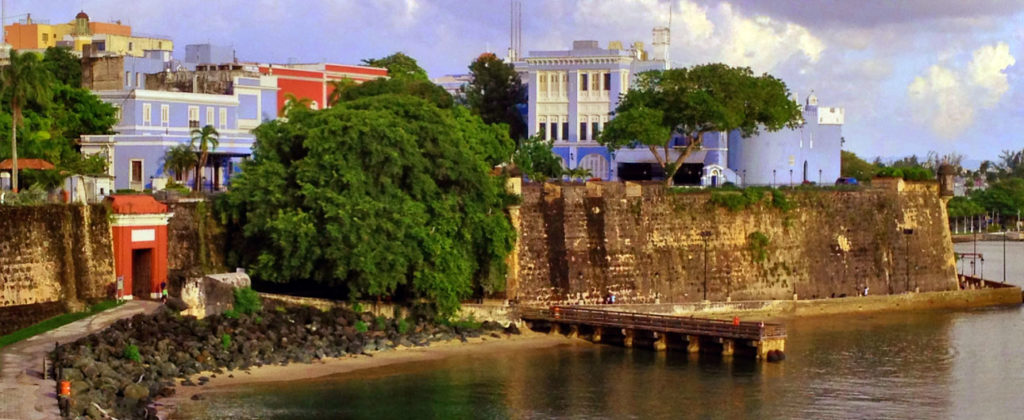 After dinning at Cocina Cultura, you can continue your walk along this gorgeous walkway along the seaside and Spanish monolithic wall as illustrated above. You'll reach one of the 5 doors or entrances Old San Juan used during Spanish colonial times. Once you pass that entranceway further down that street is the San Juan Bautista Cathedral.
Señor Paleta
Leisurely walking around Old San Juan can be relaxing, romantic, and fun… but it can get hot! For a quick treat, stop by Señor Paleta, a locally owned and made specialty ice cream shop. There's always the quintessential dessert debate: fruity or sweet lover. At Señor Paleta, choose from flavors like mango, passion fruit, strawberry as well as Nutella, Ferrero Rocher, and. "turrón". They also offer coffee, peanut, and coconut flavors. A note, "turron" sweet is a like the equivalent of a French nougat, but made with sugar, instead of honey, and originating from Jijona, Spain.
---
Doña Fela and Portuario Parkings & Nearby Attractions
Coquí el Original®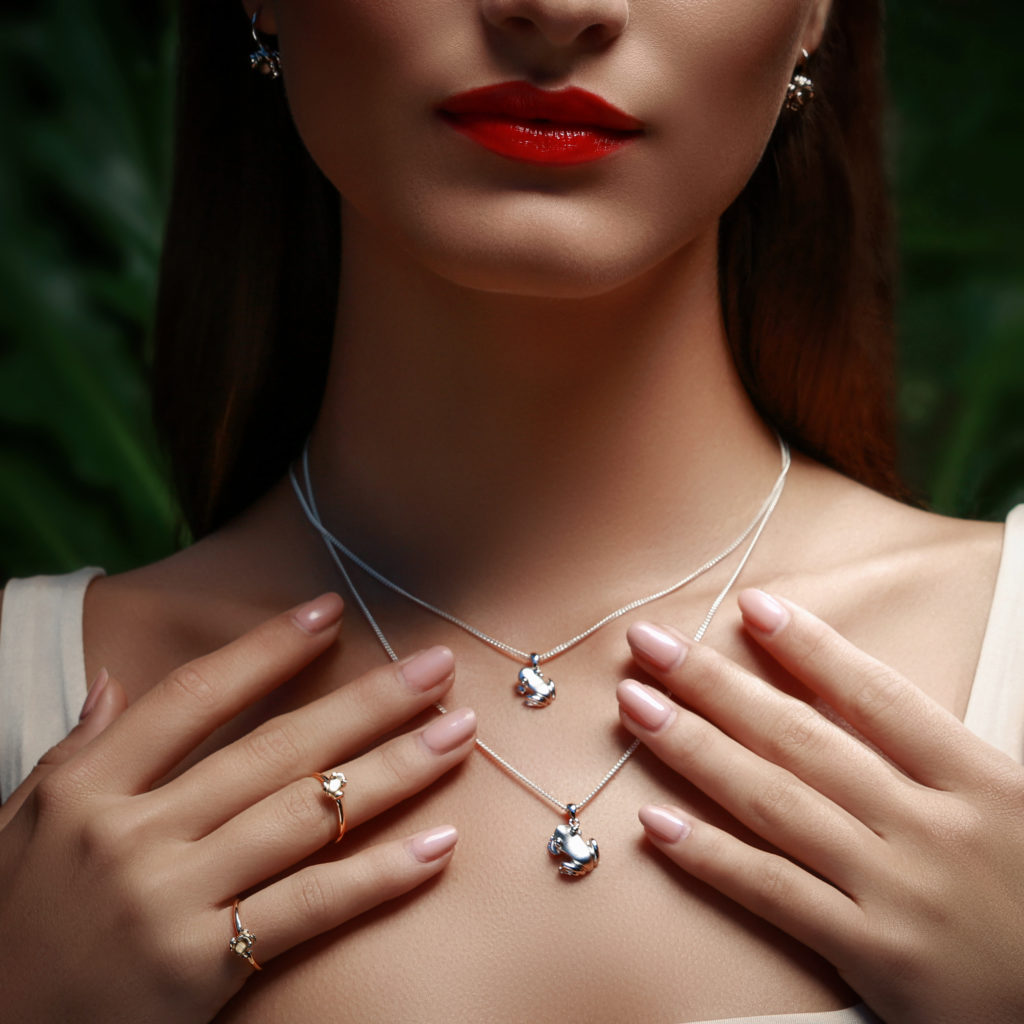 Why shop here? The coquí tree frog is an incredibly beloved native tree frog species from Puerto Rico. There is a saying "De aquí como el coquí," which roughly translates to "just like the coquí, we are from here." The coquí receives its name due to the sound they make. From dusk until dawn, they sing "ko-kee" to attract the female of the species. Many visitors think they are birds the first time they visit.
Typically the size of a quarter or smaller, the coquí is regarded as a cute amphibian. This high-end jewelry store offers their locally designed coquí items crafted from solid sterling silver .925 and solid 14k gold. If you're looking to purchase a memento to commemorate your visit to Puerto Rico, or give a gift to a loved one, this is the store to get a high-quality jewelry item.
Cuatro Sombras Café
It would not be a trip to Puerto Rico without visiting a coffee shop sourced from local farms. Café Cuatro Sombras is one of the top coffee shop destinations in Old San Juan. Dating back to the late 1800s, Cuatro Sombras sources its coffee from the municipality of Yauco. Historically, Yauco has been one of the top regions of Puerto Rico to produce coffee beans. In addition to coffee, the shop offers breakfast and Puerto Rican pastries. 
Scryer Rum Rooftop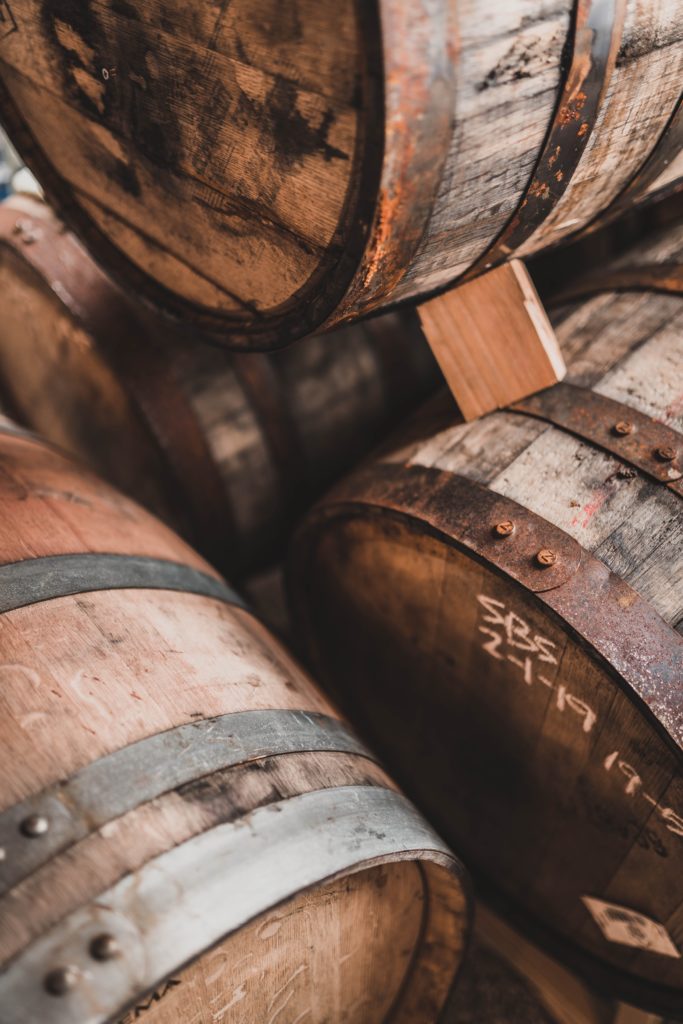 The liquor of the Caribbean is rum! Stop by this locally made rum distillery and bar in Old San Juan to grab a craft drink. Scryer also has a small, quaint, and cute rooftop overlooking Calle Tetuán.
La Cochera Parking & Nearby Attractions
La Mallorquina Restaurant
Founded in 1848, La Mallorquina is the oldest restaurant in Puerto Rico and one of the oldest in the Caribbean. Not only do they serve authentic Puerto Rican and Spanish food, but the space is also extraordinary since furniture and decorations date back to the 19th century. Noteworthy are two wonderful, 19th-century mirrors and 3 marvelous wall paintings that represent the culture of the time. The kitchen is open to the public so you can appreciate chefs doing their work. The original owner, Antonio Vidal Llinás, came from Mallorca, Spain, hence why it is named La Mallorquina. 
Chocobar Cortés Sweets and Restaurant
Currently, brunch is probably one of the top dining and socializing activities. What's not to love about choosing between lunch or breakfast plates while sipping mimosas? The specialty at Chocobar is, of course, their chocolate (also used as garnishing on various of their plates). Chocolate Cortés was founded by Don Pedro Cortés Forteza in 1929. In addition to brunch, head to the actual Chocobar area and purchase your selected assortment of Cortés specialty chocolates to take home with you.
---
Covadonga Parking & Nearby Attractions
San Cristóbal Castle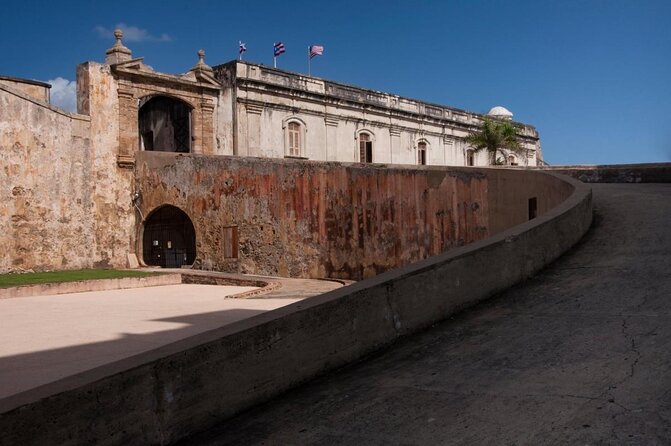 San Cristóbal Castle is another Spanish fortress added to the settlement to reinforce protection from English and Dutch attacks as well as Eastside land attacks. The fortress was built, and the city walls were extended, connecting San Cristóbal to the previously constructed San Felipe del Morro.
Tapia Theatre and Plaza Somohano
If you want to find yourself enthralled by Italian-style architectural and interior design, the Tapia Theatre is a gorgeous historical stop during your adventure in Viejo San Juan. Built in 1824, it is named after Alejandro Tapia y Rivera, a Puerto Rican poet and dramatist. The Tapia Theatre accommodates a little over 600 people. While small and quaint, it is a beautiful space to experience operas, ballets, orchestras, and plays. You can then stroll through the neighboring Plaza Arturo Somohano surrounded by local restaurants that place outdoor seating options under cute lighting decorations at night.
La Casita de los Rones (Rum)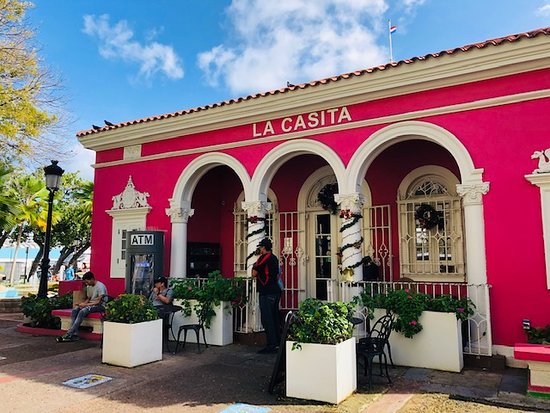 This Puerto Rican cuisine restaurant and specialty rum cocktail bar is too cute to not Instagram. The only deep pink structure in Old San Juan, the Spanish architecture aesthetic makes the combination truly unique. La Casita de los Rones is an ideal place to visit, especially when you're on a cruise since it is right next to the seaport area.
I Love Puerto Rico Sculpture
Lastly, visit the I Love Puerto Rico sculpture with the seaport backdrop for an iconic picture. A note, if you need to stock up on essentials, this area is where you can find CVS and Walgreens pharmacies. 
---
¡Salud y Éxito!
Daniela Barquet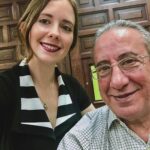 Daniela Barquet is the 4th generation owner of her family's jewelry store located in Old San Juan, Puerto Rico since 1965. The business tradition was started by her great-grandfather, Issac Barquet, in 1920. Daniela graduated from Boston University with a Bachelor's in the History of Art and Architecture and a Minor in Italian Studies. Daniela continues to grow under the mentorship of her father, Natalio Barquet Perez, who is a renowned, certified jeweler in Puerto Rico.