Something that has become increasingly important for people looking for souvenirs while travelling is that the items are locally-made and produced. Especially in Puerto Rico where we have a robust tradition of artisanal creations, there are a number of stores that offer truly authentic items created by artists around the island. We already covered where to go shopping for clothes and jewelry, now this blog will list the best stores to purchase traditional souvenirs from Puerto Rico.
Index of Authentic Souvenir Stores Included:
Old San Juan
Plaza Las Américas
Mall of San Juan

1. Puerto Rican Art and Crafts, Old San Juan
This store in Old San Juan truly offers authentic treasures from Puerto Rico. The owner, Tony, meticulously curates every piece of art and crafts sourced only from local artisans. Every piece is a work of art. The store offers figurines, pillow cases, jewelry, coffee cups, paintings, Vejigante masks (an afro-Puerto Rican art, dance, and clothing tradition), hand-painted post cards, t-shirts, and so much more. There's even a section of typical sweets and sauces if you're looking to buy traditional Boricua cuisine.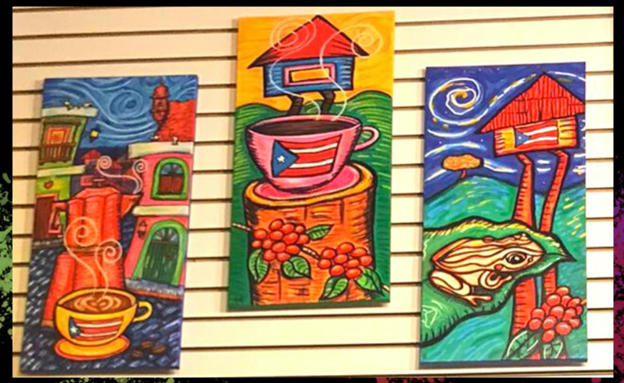 2. Mundo Taíno, Old san Juan
What is particularly great about Mundo Taíno is that the owner is from outside the metro area of Puerto Rico, Don Vicente. Therefore, he is truly passionate about culture and tradition, having grown up "en el campo," as he often says (in the rural area). The store also offers gorgeous artisanal pieces all made in Puerto Rico. While the store has a varied selection of souvenirs, it is a prime place to look for religious-based and Taíno-themed artwork.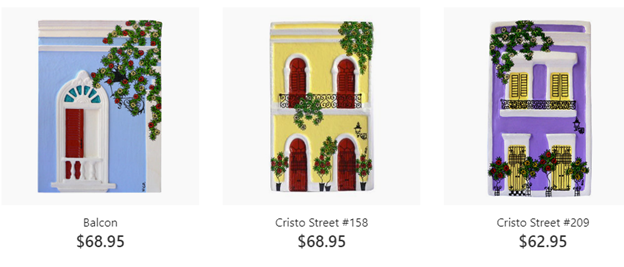 3. Poet's Passage, Old San Juan
This location is a very cute place to visit! It is literally a passageway with a coffee shop, a space for poetry readings, and a gift shop. The specialty of Poet's Passage gift shop are miniature, ceramic recreations of Old San Juan's facades as well as plaques in different mediums with inspiring quotes and phrases. They also offer fine prints and ceramics with beautiful land and cityscapes of Puerto Rico and Old San Juan.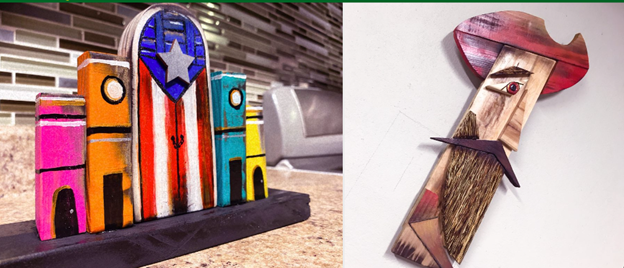 4. Arte Madera y Cristal, Plaza las Américas
As the name states (Wooden and Glass Art) this store is focused on beautiful artisanal creations crafted from wood and glass. In these mediums, they offer truly traditional, Puerto Rican motifs like the 3 Wise Men, the flag, colorful houses, and Spanish fortifications.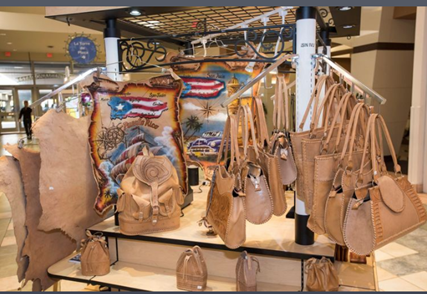 5. Colas Leather, Plaza las Américas
This is truly a gem! Specialized in handbags, backpacks, wallets, and other accessories, this booth sells genuine leather goods created by artist Luis Cola. The booth is unique since it doesn't seem that other souvenir stores have this type of item crafted from a local artist. Some of his items are finished with painted works and others contain cool patterns created with the leather itself.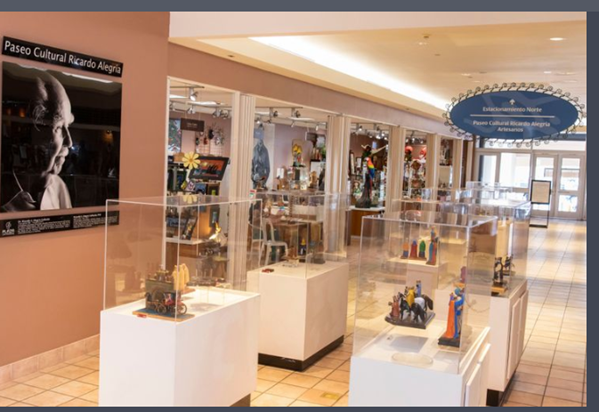 6. PR Arts and Crafts, Plaza las Américas (seasonal)
Not to be confused with Puerto Rican Art and Crafts in Old San Juan, but similar in that it is a holistic approach in their selection of artisanal works. What distinguishes this art collaboration is that it has a larger selection of sculptures and figures that are medium to large in scale as statement, decorative pieces for the home. 30 artists continuously contribute to their repertoire on a seasonal basis.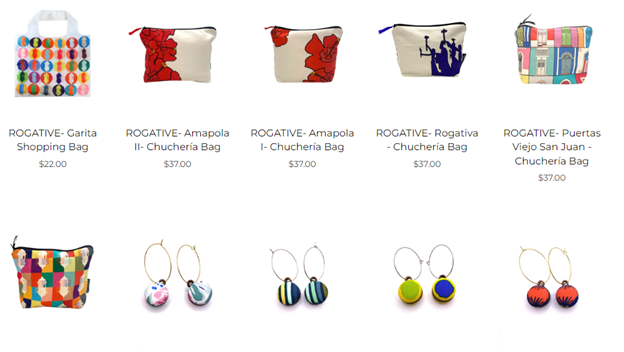 7. Chroma, Mall of San Juan
This local store was also mentioned as a good spot to shop for authentic clothing, but it is also a great overall souvenir store! The added "edge" of Chroma is that they offer traditional Boricua themes in more contemporary designs. This is a great store to purchase, in many senses, more wearable and functional souvenirs from Puerto Rico because their aesthetic is more modern. Shop handbags, small purses, jewelry, art and home décor, greeting cards, sun glasses, hair accessories, and even personal care products! Truly a great reinvention to Puerto Rican souvenirs and overall products.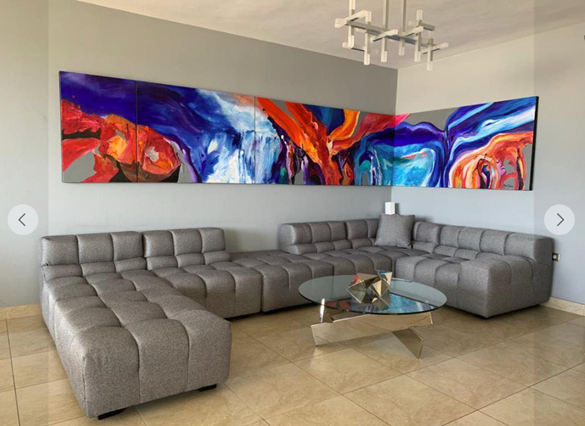 8. The Gallery, Mall of San Juan
If you're a high-end shopper, this gallery is for you. As the name states, this store is a gallery of painting-focused pieces with a small selection of clothing and accessories as well. Since it boasts fine and contemporary art, this is a stop for art lovers looking for authentic paintings by Puerto Rican artists to decorate their preferred space. You can custom-order pieces as well, as the example in the above image shows.
Final Notes
Remember, while this blog focused on metro-area stores to purchase souvenirs, arts, and crafts, there are a myriad of amazing options all around the island! This blog also focused on all locally-made items to find. Therefore, the prices on these tend to run higher than with other, more generic-style souvenir stores. What this ensures is that you're truly supporting local entrepreneurship and businesses! If you're looking for item-specific recommendations, take a look at "Best Souvenirs to take home from Puerto Rico." If you're interested in gifts for your mom, read "Best Gifts to give your Puerto Rican Mom." Finally, if you'll be in Old San Juan, click on "Top Authentic Stores to Shop in Old San Juan."
¡Salud y Exito!
Daniela Barquet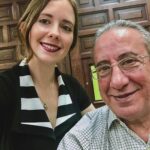 Daniela Barquet is the 4th generation owner of her family's jewelry store located in Old San Juan, Puerto Rico since 1965. The business tradition was started by her great-grandfather, Issac Barquet, in 1920. Daniela graduated from Boston University with a Bachelor's in the History of Art and Architecture and a Minor in Italian Studies. Daniela continues to grow under the mentorship of her father, Natalio Barquet Perez, who is a renowned, certified jeweler in Puerto Rico.