While gifting traditional souvenirs from Puerto Rico like ceramic and wooden crafts, rums, and traditional "dulces" (candies) are always a great way to treat your Boricua mom, outlined will be diverse local brands ranging from small to medium businesses that sell amazing and unique products. Here are some cool and alternative brands you can consider when looking for a gift for your Puerto Rican mom.
1) Coquí el Original®
Coquí el Original® is a family-run jewelry business located in Calle de la Fortaleza, Old San Juan, Puerto Rico. Boasting island-inspired designs, the store offers a range of beautifully-crafted pieces like the Coquí Collection, Sun Collection, Leatherback Sea-Turtle Collection, Puerto Rico Map and Flag Collection and the Salsa Collection. Coquí el Original® was created by Natalio Barquet Perez in 2009, a high-end line offers its items in solid 14k gold and solid sterling silver .925 with adorable diamond accents. Currently, the business is run by his daughter, Daniela Barquet, who comes from a tradition of family jewelers originating in Camagüey, Cuba in 1920. The Barquet family has been established in Old San Juan since 1965. It is the perfect local-jewelry business tradition to purchase a spectacular gift for your mom.
rom the Coquí el Original® line, choose between earrings, pendants, charms, bracelets, and rings. Some of the most popular pieces are from the Coquí Collection, like the Mini Coquí Pendant in solid 14k yellow gold with diamond eyes or the Coquí Link Charm Bracelet in sterling silver .925, adjustable up to 8 inches long. The coquí is a beautiful reference to the island and a piece your mom will forever treasure. If, however, prefers overt expressions over being Puerto Rican, Coquí el Original®'s Flag and Map Collection is a great option. The Puerto Rico Map has a cute genuine diamond over the "i" of the "Puerto Rico" relief. The Flag also comes in the shape of the island, but is painted with red, blue, and white enamel and has instead a genuine diamond in the flag's star. Both designs are gorgeous and thoughtful jewelry items your mom will adore.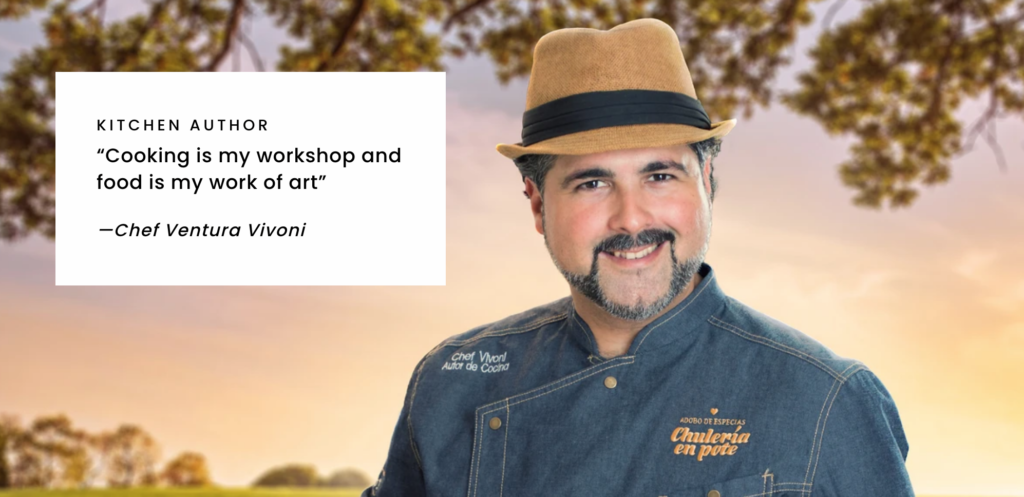 2) Chulería en Pote
If there is a universal truth about Puerto Rican cuisines, it is that herbs and spices are an essential part of flavoring food. Adobo is the most common seasoning used in Puerto Rican dishes. Chef Ventura Vivoni's take on this seasoning is savory and healthy. His original 12-spice blend will elevate any dish. There are three options to choose from Chulería en Pote: Original Blend, Keto Blend, and Spicy Blend. Another amazing characteristic of this brand is Chef Vivoni's story. Chef Vivoni grew up in a coffee "hacienda" in Puerto Rico that dates back to 1887 which played a major role in his devotion to food and cooking. After studying culinary arts in the metro area of Puerto Rico, he set off to travel the world and learn from diverse cuisine traditions. Vivoni came back to the island and established Restaur-Arte Vida Ventura, in his parent's old farm, Hacienda Luz De Luna. Circling back, Chulería en Pote will become a great addition for a "foody" Puerto Rican mom, with the added perk of supporting a Puerto Rican-bred chef.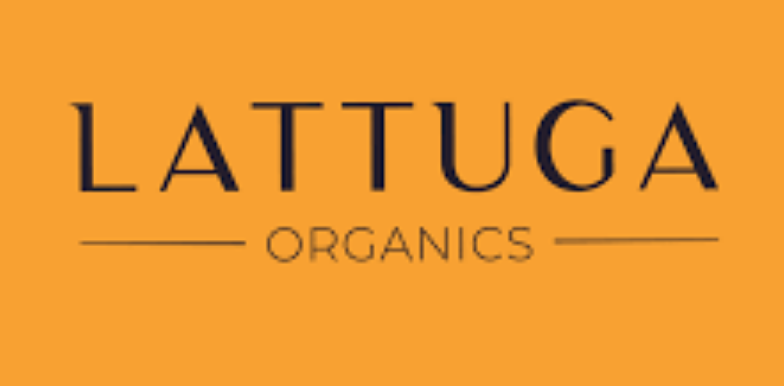 3) Lattuga Organics
If your mom is a skincare lover, Lattuga Organics is a perfect brand from Puerto Rico you can gift her. Their specialty product is the "CAFEXFOLIANTE," a coffee scrub sourced from a local brand as well, Café Lareño. Your mom can pamper herself with this clean, organic skincare that comes in two different recipes. The Papaya & Orange is a tropical, vitamin C party for your mom's skin! It contains papaya which is rich in antioxidants and proteins. Orange is high in vitamin C, an anti-inflammatory ingredient that can also contribute to cell regeneration. Together they rejuvenate, detoxify and soften skin. Orange essential oil also relaxes muscles and nerves, reduces anxiety and treats acne and dermatitis. The Cinnamon and Ginger scrub serves as a powerful antioxidant and anti-inflammatory agent because these ingredients are healers that fight breakouts and promote circulation for bright, rejuvenated skin. This uplifting blend is the ultimate exfoliator that removes dull, dead skin, fades marks and eliminates pesky bumps to reveal silky smooth, nourished skin that glows. This aroma also relaxes muscles, awakens the mind, and lifts the spirit.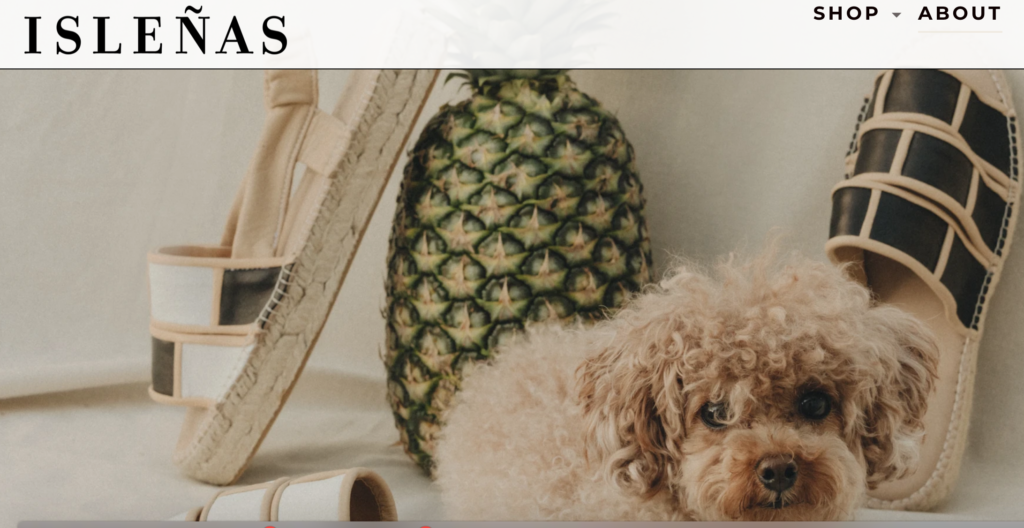 4) Isleñas
Isleñas is a very cute and trendy locally-designed and manufactured footwear brand. Their style is bohemian espadrilles with funky geometric partners with both vibrant and nude palettes color choices. Isleñas offers flat and medium-rise choices that are great options for your mom to fashionably wear for lovely sunny days. The founder and CEO of the brand is a Puerto Rican woman named Karla López River who, after living 14 years outside the island, returned and created this unique footwear business. Another major selling point is their in-house manufacturing, which makes use of automation and technology combined with the preservation of hand-finished, traditional techniques of sowing. Treat your mom to one of these high-end, luxury espadrilles designs.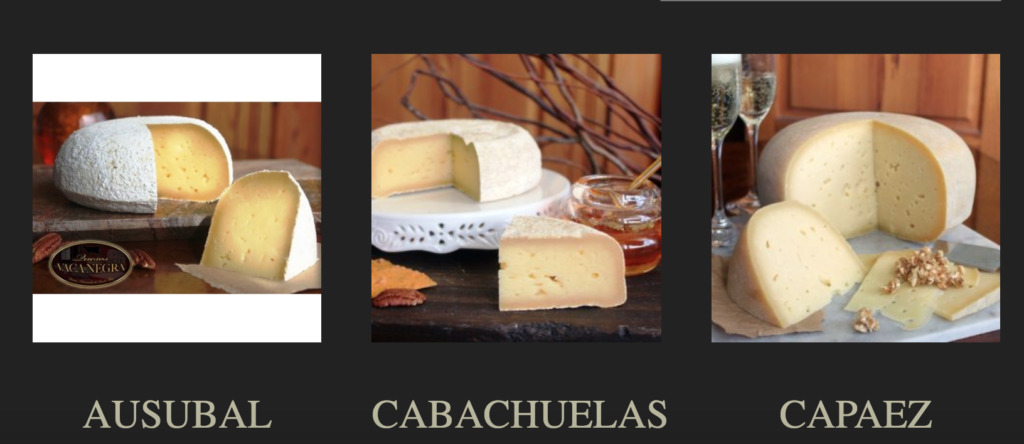 5) Vaca Negra
If your mom is a dairy lover, Vaca Negra, located in Hatillo, Puerto Rico, is the best brand for artisanal cheeses and yogurts made 100% in Puerto Rico. Vaca Negra, Inc. is founded by Wanda Otero, Licensed Microbiologist, begins its production in 2008 in the Puerto Rican market, with the brand Quesos Vaca Negra. The brand focuses on creating French and Spanish-style cheeses, such as Beaufort and Manchego, but sourced from the best raw milk of cattle farms in the region of Hatillo. Quesos Vaca Negra currently produces a range of five different cheeses. All of them are named after 5 regions of Puerto Rico. There is Cabachuelas in honor of a cave system in Morovis. Ausubal and Capaez which are neighborhoods or sectors of Hatillo. Lastly, Montebello and Monserrate, regions of the municipality of Manatí. Order some of their delicious products online or, if you're visiting the island, visit their workshop in Hatillo and learn how to make your own cheese!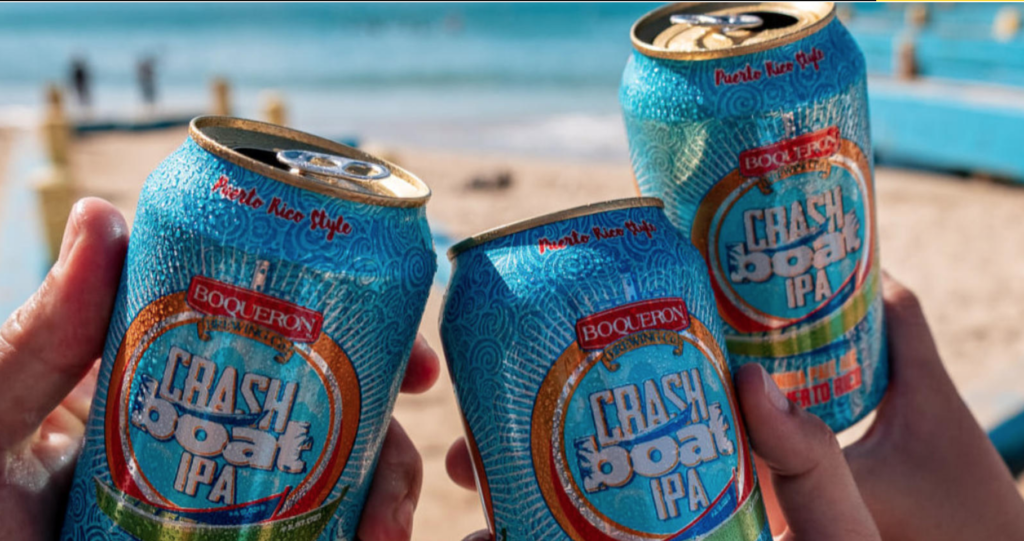 6) Boquerón Brewing Co.
If your mom is a fan of authentic, craft beer, this small brewing company located in Cabo Rojo, Puerto Rico has a delectable selection you can give as a gift. These beers you can only get exclusively in Puerto Rico, so make sure to grab a 6 pack before you leave! Their motto is everything locally-made and produced to create the highest-quality craft beer. The Boricua craft beer brand was inspired by a lighthouse in Cabo Rojo constructed during the late 19th century. The lighthouse served as a guiding landmark for boats crossing the Mona Passage between the Caribbean Sea and the Atlantic Ocean. Their flagship beers are the Caja de Muerto Caribbean Ale, Boquerón Blonde Ale, and the Crash Boat IPA, all named after Puerto Rican natural regions. Caja de Muerto Caribbean Ale is brewed with specialty malts and noble and citrusy hops, resulting in a smooth, crisp flavor with a fruity aroma that evokes relaxation. La Rubia (the blonde) de Boquerón is brewed with pale malts and a touch of wheat that results in a light and refreshing taste. The Crash Boat IPA uses malts with a mix of three different hops to create a toasty and citrusy aroma and flavor. Additionally, be on the lookout for seasonal beers the brand promotes that are just as unique and tasty. Grab a couple of Boquerón Brewing Co. cans and have some cheers with your mom!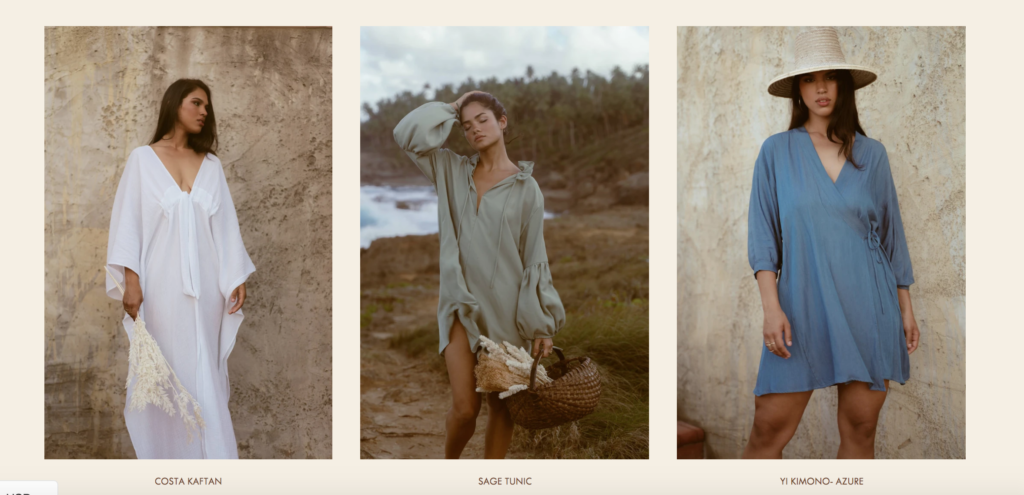 7) MARIMU
Marimu is a high-end clothing brand that creates limited edition pieces and collections focusing on large, flowy dresses and jumpsuits. Founded by the designer, Mari Muñecas, the brand is proud to be a "slow fashion" business. They prioritize high-quality and ethical production. They repurpose dead stock inventory and use earth-friendly materials to create their beautiful clothing. Marimu also strives to be an inclusive brand, their simple and timeless clothing are for women of any shape and age. Browse through their lush, Caribbean-chic fashion and select a piece your mom will feel fashionable in.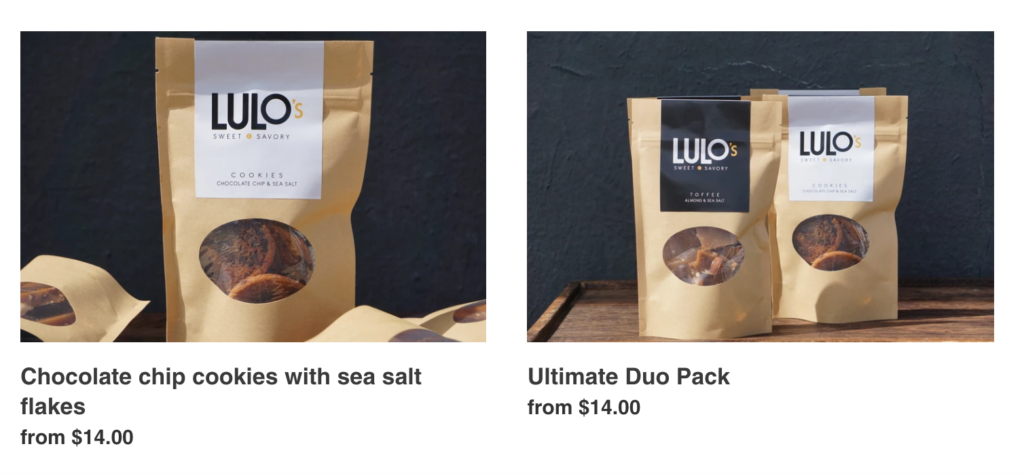 8) Lulo's Sweet and Savory
For your mom with a sweet tooth! Puerto Rico is known for having delicious artisanal "dulces" (sweets and candies). The founder of Lulo's Sweet and Savory, Andrea, came up with a new twist on some delicious desserts. Andrea formally studied the Culinary Arts and has worked in restaurants in Miami, San Juan, and Los Angeles. For five years, she has now been running her own pastry shop in Santurce, Puerto Rico. Do not fret! You can purchase some of her incredible baked goods online. Choose between three options: Chocolate Chip Cookies with Sea Salt Flakes, Toasted Almond Toffee with Sea Salt Flakes, or the Ultimate Duo Pack. Talk about a mouth-watering treat for your mom!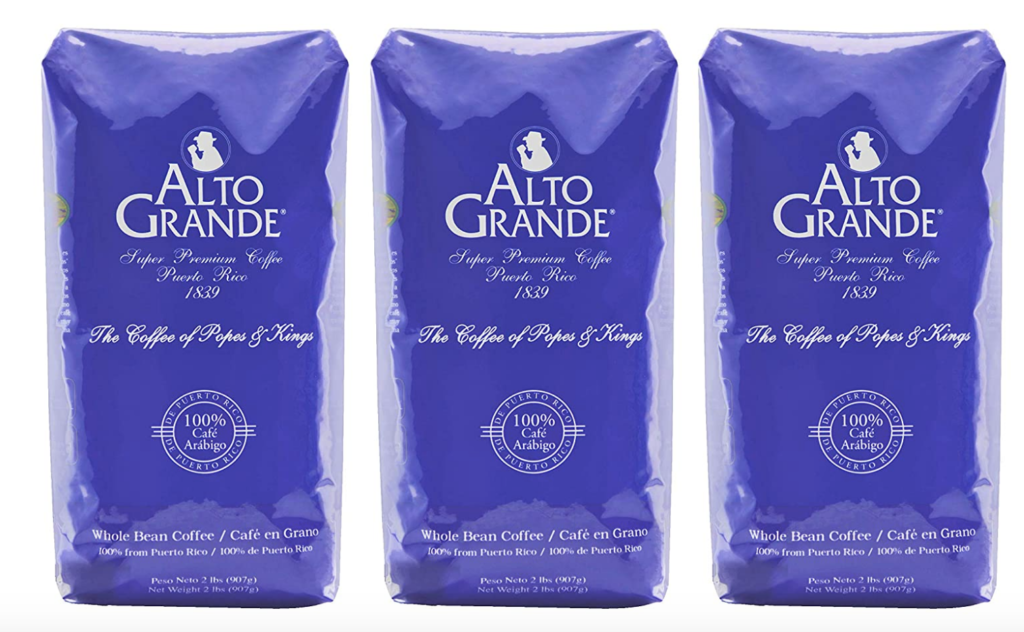 9) Filtrado, Cuatro Sombras, and Alto Grande Coffee
If your mom is a coffee lover, Puerto Rico there are some amazing coffee beans grown locally throughout the island she can make her "cortados" and "pocillos" from. Here are some of the best coffee beans you can purchase in-store and online. Cuatro Sombras (Four Shades) is the perfect brand to purchase coffee with a unique history to its creation. Back in the late 19th century, Domingo Mariani from Corsica settled in the mountains of the municipality of Yauco, Puerto Rico. He founded the Hacienda Santa Clara and exported his coffee beans internationally. Mariani used 4 particular trees: pacay, guama, dragonsblood, and muskwood. Growing coffee beans under shades allows coffee beans to absorb the nutrients from the trees. While the "hacienda" eventually shut down, descendants of Mariani began to replant the "hacienda" and created "Cuatro Sombras" in 2011 with shops in Old San Juan and Dorado. Your mom will love this full-bodied coffee harvested in Yauco, from Cuatro Sombras.
Filtrado is another brand is Located in Calle del Cristo #200, Viejo San Juan. Filtrado is an amazing store to shop beans grown in the municipality of Ciales, Puerto Rico. You can choose between the whole bean or ground coffee for your specialty bag. If you'd like to treat your mom to a luxury coffee brand, Alto Grande "the Coffee of Popes and Kings" would be the perfect gift. The brand spans back to 1839 when the Hacienda Alto Grande in the municipality of Lares shipped coffee to Europe. Alto Grande uses unique Arabica beans to create its super premium, medium-dark roast, full body coffee. Your mom will definitely feel like a queen when sipping some Alto Grande coffee.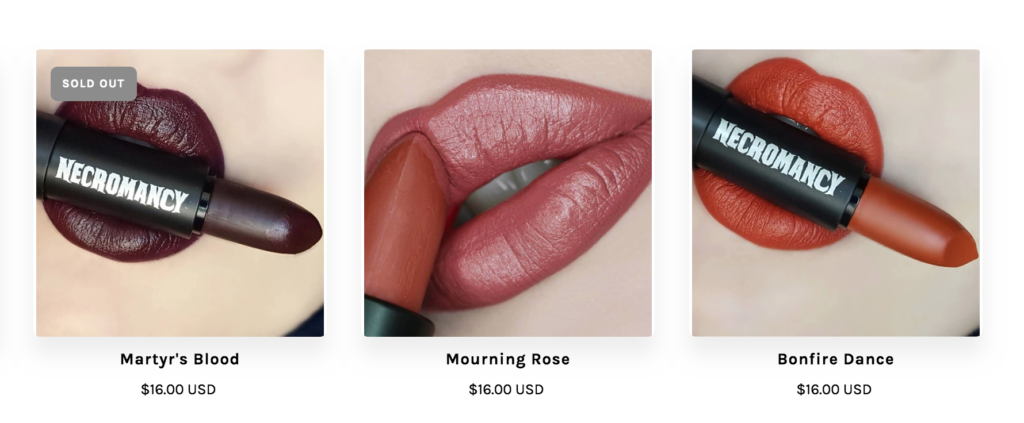 10) Necromancy Cosmetica
This Puerto Rican beauty brand offers vegan, cruelty- free, and handcrafted cosmetics, specializing in lipsticks and eyeshadow palettes. Necromancy was created in 2017 and has become a really popular beauty brand in Puerto Rico for their unique witchy and gothic aesthetic. While this might sound extreme, they have a variety of colors to choose from that are "to die for," pun intended. Their collections are: Nude, Red, Metallics, Fall, and Pink & Purples Shades. If you feel like you know your mom's makeup style, order one of their products online. Another great option is that Necromancy offers gift cards! A great way for your mom to choose her preferred lipstick or eyeshadow shade.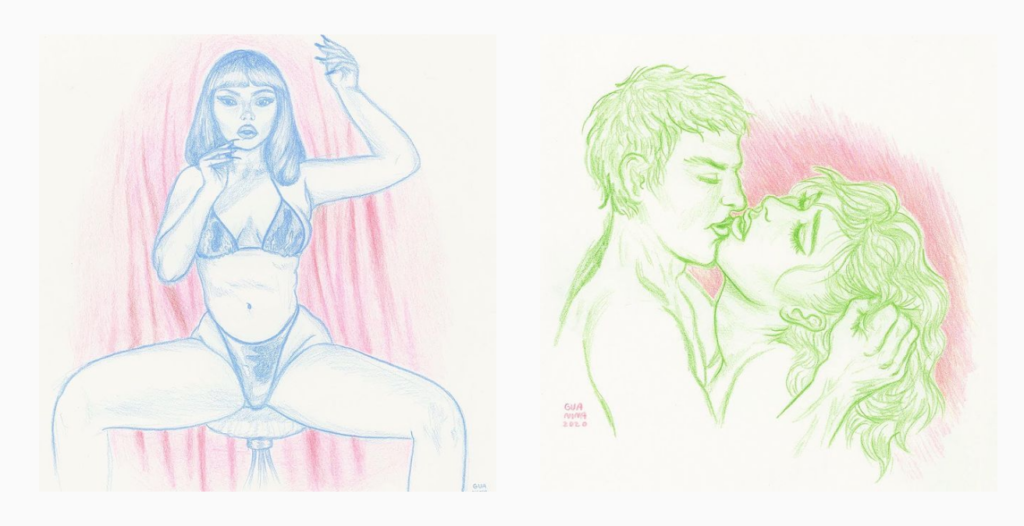 11) Como el Oro
You might be thinking, why would I gift my mom a towel? Well, Como el Oro is a brand by a locally-renowned artist, Guanina Cotto. These towels are simply exquisite and start at $35.00 a pop, but well worth the purchase for Guanina's designs. Full disclaimer, her inspirations are sexually-suggestive images of women, but rendered in a modern, delicate manner. These towels can be used both for the beach or as decorative throws for the home. For more of this talented artist's work you can visit her Instagram page @comoeloro.
As the holiday season approaches, these gift options for your Puerto Rican mom are exclusive local brands to choose from and support. The best part, most of them offer online purchases and shipping within the US. Puerto Rico businesses offer high-quality products and items your mom will adore!
Salud y Éxito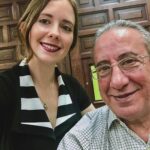 Daniela Barquet is the 4th generation owner of her family's jewelry store located in Old San Juan, Puerto Rico since 1965. The business tradition was started by her great-grandfather, Issac Barquet, in 1920. Daniela graduated from Boston University with a Bachelor's in the History of Art and Architecture and a Minor in Italian Studies. Daniela continues to grow under the mentorship of her father, Natalio Barquet Perez, who is a renowned, certified jeweler in Puerto Rico.