Get to Know El Yunque
A top tourist attraction on the beautiful Island of Puerto Rico is our national Rainforest, El Yunque. The rainforest offers both historical and eco-tourist attractions for visitors looking to explore Puerto Rico outside the metro area. The name "El Yunque" derives from the indigenous Taíno word "Yuké" which means "white lands" describing the cloud-covered mountains.
The Taíno community, who used El Yunque as a resource for food, water, and materials for tools, carved their artworks on boulders, known as petroglyphs, as symbols of their beliefs in the supernatural, the force of nature, and as an honor to their ancestors. El Yunque is a one-hour drive from San Juan. Therefore, book a tour with an agency or rent a car, if convenient. Caution: the trails can get slippery and a bit difficult! Research each trail beforehand for best practices depending on your hiking level.
The Importance of the Coquí Tree Frog
While not depicted above, another image of nature the Taínos often carved is that of our precious coquí tree frog, a testament to how these little creatures have inhabited the island for centuries! The coquí, while now found in other countries, is a species endemic to Puerto Rico.
We have a beloved saying "de aquí como el coquí," a rhyme meaning "we are from here like the coquí," While the coquí is found all around the island, with around 17 existing species, they thrive in El Yunque Rainforest environment due to the humidity and constant rainfall. Below is an example of the Coquí Taíno petroglyph.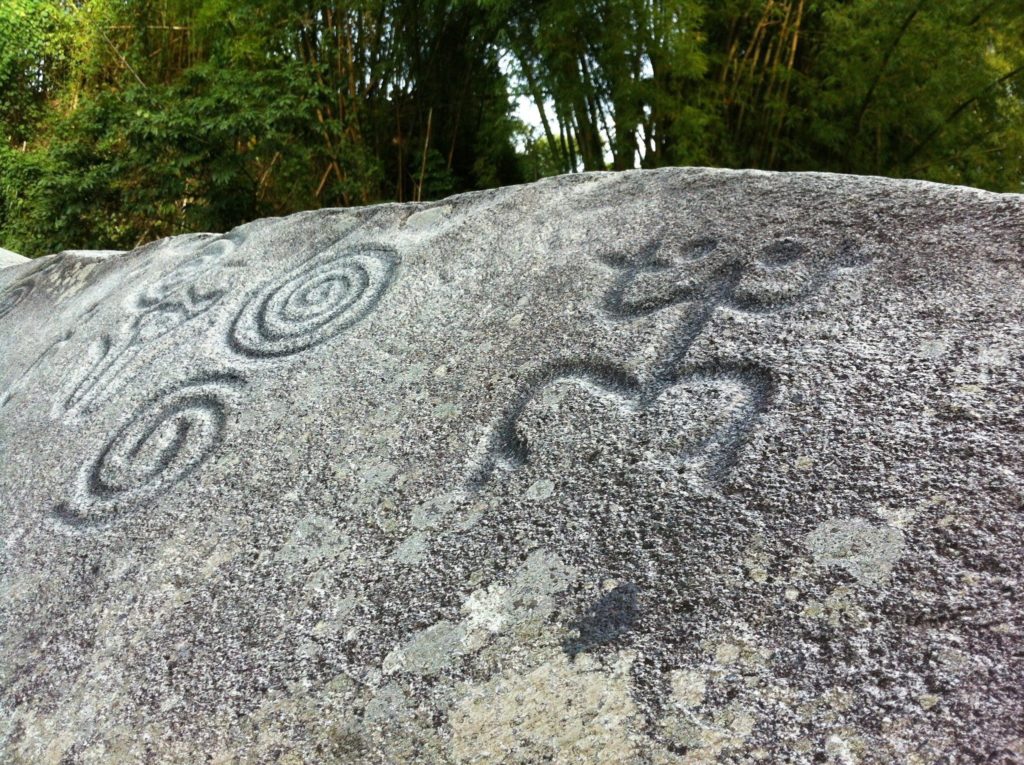 The coquí frog is typically the size of a quarter or smaller. Coquí aren't swimmers since they do not have web between their toes, but rainfall makes their bird-like mating call (ko-kee) even louder.
Puerto Rico Designer Gifts to Remember El Yunque
The following designer items by Coquí el Original®, a local family business in Old San Juan, can become a lovely, high-end memento that reminds you of what makes El Yunque and Puerto Rico so magical. Discover our locally designed items in solid 14k gold and solid sterling silver.
El Yunque and the Coquí are honored in pendants, charms, bracelets, rings, and earrings. Carry a bit of Puerto Rico with you forever.
---
---
---
Browse all the designer collections offered by Coquí el Original® online.
As a family jewelry business that has been in Old San Juan since 1965, we hope you come to love these items honoring Puerto Rico, El Yunque, and the Coquí as much as we enjoy designing them into precious metal pieces.
¡Salud y Éxito!
Daniela Barquet