I was speaking with a really good friend of mine who lives in Texas when she expressed how her mother bought her a "14k gold necklace" that, to her surprise, gave her a strong allergic reaction. As with other clients and friends, she consults me on these matters since she found it odd that, what they perceived to be something of high quality, gave her a major rash. I told her to look for a stamp that indicates the type of metal the necklace was manufactured. When she checked, she sent me an image that illustrated a stamp with the abbreviation "SSTEEL."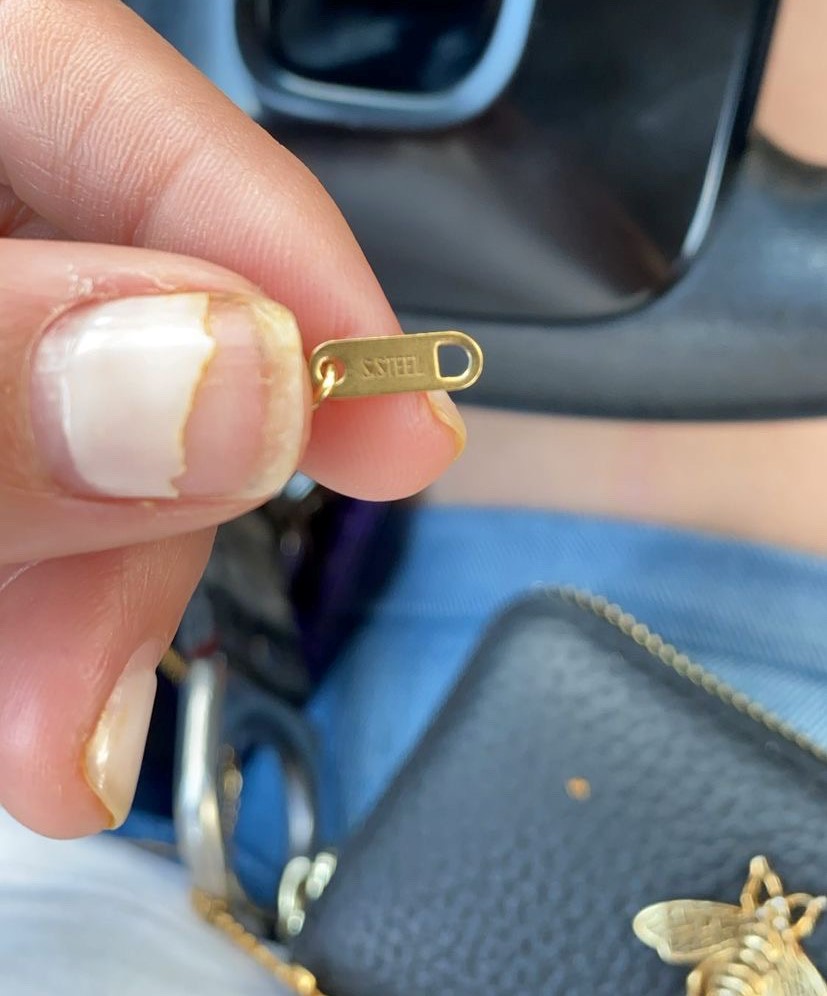 At that precise moment, I told my friend the necklace is probably gold plated (bathed in a thin amount of gold), but made in stainless steel. To corroborate, she went to the site where her mother bought the necklace from and read the description. She confirmed that the piece, in fact, was made of stainless steel and plated in gold. I then proceeded to ask her the price. She let me know it was $39.00 plus shipping. I told her this is also a good indicator to know if a piece is of a high-quality material. The market price of gold has skyrocketed in the past 3 years. Therefore, anything made of solid gold, especially 14k gold or above in purity, the price will significantly go up.

Check the Stamp on the Jewelry
Checking the stamp of a piece is the first recommendation I have for customers looking to check what their jewelry is made out of. In the example above, not only did the necklace contain an "SSTEEL" stamp it also had a "10K" to indicate the gold plating.
Anything that is of a solid precious metal will just have one stamp, for example "14K."
If you're looking to buy and are not sure how to proceed, read the description and look to see if anywhere it says "solid" for the precious metal you are looking for be it platinum, silver, or gold. If it does not state it, look at the price. Even plated pieces have high markups, especially if it was made in sterling silver .925 and then bathed in gold. There are pieces bathed in 24K that bump up the price significantly, even if the piece itself is of some other type of material. Therefore, if you want to be 100% sure of the quality of the piece you're potentially buying, contact the retailer and ask whether the piece is completely solid or not and what authenticity stamps they have.
Now, we need to go back to the basics of precious metals to gain a better understanding of what this entails.
The main types of precious metals used in jewelry are:
These are named the Noble Metals because of their ability to withstand corrosion and oxidation as well as their chemical stability. Each precious metal is also assigned with a purity level. What does this mean? It means that, unless the piece's makeup of the precious metal is 99.9%, it is mixed with what are known as base-metal and non-precious alloys such as nickel, copper or zinc. In my friend's case, the presence of nickel in both stainless steel and the gold activated her allergic reaction.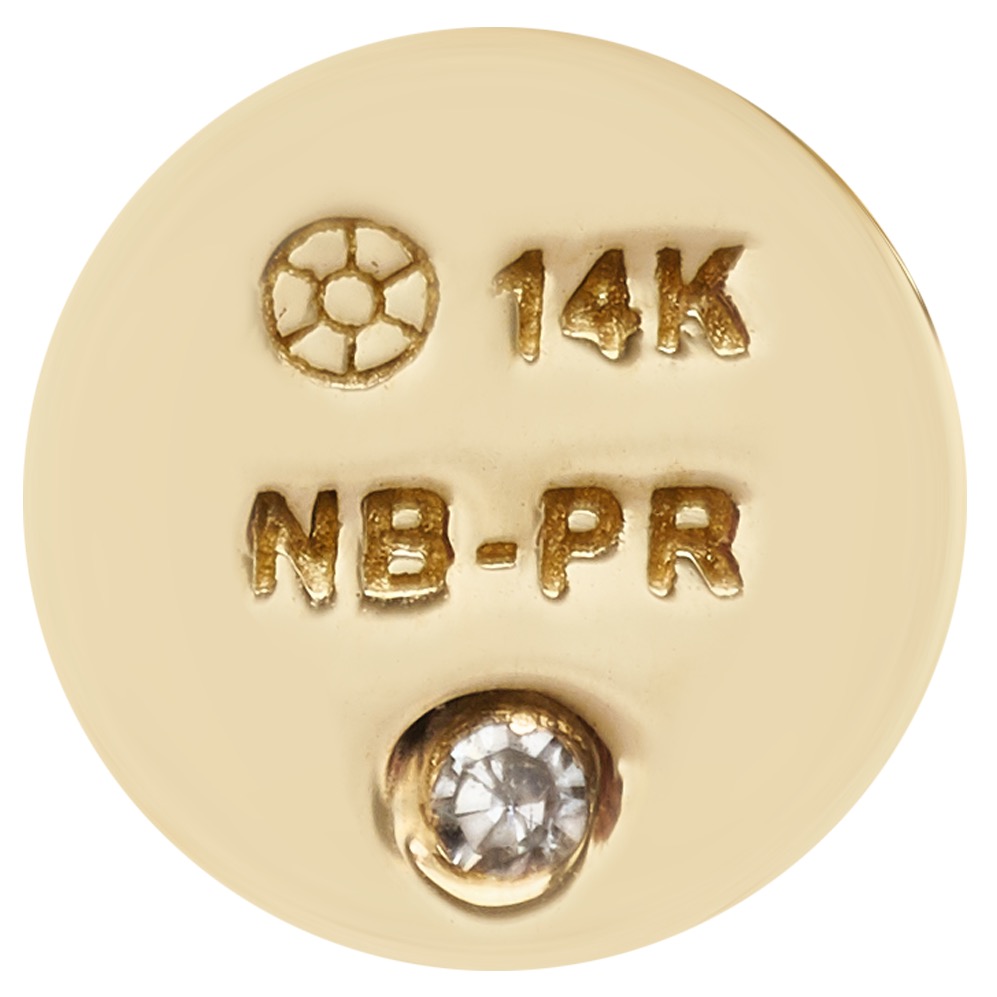 Purity Levels for Gold by Carat
A note, the presence of alloys is not inherently bad, but something to keep in mind precisely due to allergic reactions. Therefore, we have the following categorizations for gold:
24K (99.90% gold)
22K (91.67% gold)
18K (75.00% gold)
14K (58.33% gold)
12K (50.00% gold)
10K (41.7% gold)
The European equivalents of purity, in order from highest to lowest purity, are 999, 917, 750, 585, 500, 417. Why are base alloys added to gold? Because they are used to either enhance gold's strength or to add color like with copper to create rose gold.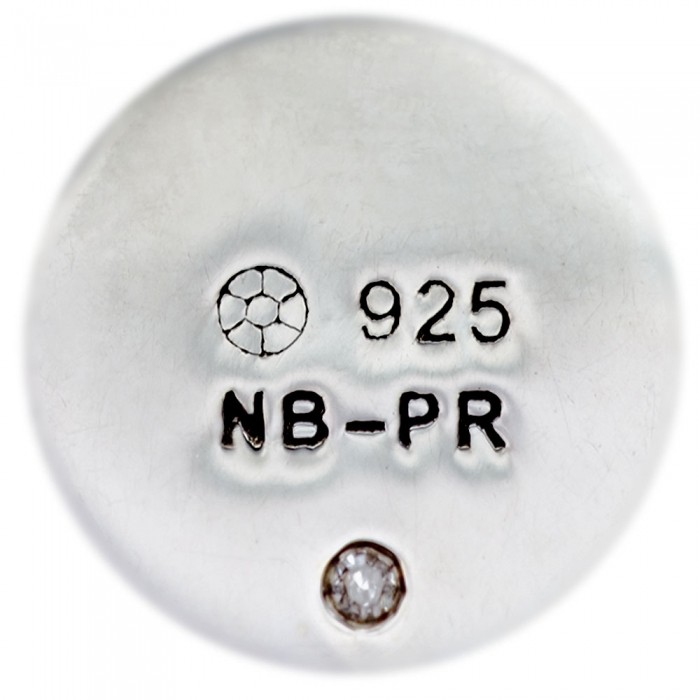 Purity Levels for Silver

For silver, the same concept is applied, but other alloys may include the ones listed above in addition to germanium, silicon, and boron. The purity levels are the following:
999 (99.9% silver)
925 (92.5% silver)
800 (80% silver)
It is important to note here that, since pure silver is incredibly malleable, the softness of the metal makes it an unlikely and rare candidate for many types of jewelry that are commonly worn. Therefore, the highest grade of silver for jewelry is known as sterling silver with 92.5% purity.

Purity Levels for Platinum
Lastly, we have platinum! Summarized quickly, the purity levels are the following:
999 (99.9%)
950 (95.0%
900 (90.0%)
850 (85.0%)
Comparing Price with Precious Metals
Noteworthy about the relationship between precious metals and the market, while platinum historically has been more expensive than gold, the latter has surpassed the former the last few years in market value. Therefore, the best type of high-quality, precious metal jewelry you can buy at the moment are items made of solid gold and preferably 14K or higher.
Does Jewelry Made with Quality Metals Require Less Upkeep and Care?
Now, to be clear, while the Nobel Metals are better at withstanding corrosion, it is of utmost importance to have good upkeep of your jewelry pieces. No precious metal is infallible, especially the less pure they are. Therefore, throughout time, when exposed to the sun, chemicals (like shampoo, soap, cleaners), or even dust and dirt, the metal will deteriorate. Nonetheless, if you clean your jewelry consistently and store it properly, these precious metals will withstand time in comparison to base metals and other materials that have a high propensity to deteriorate and corrode.
Tests That Can Tell You if Your Jewelry is High-Quality
To circle back to another alternative to know if you're jewelry is high-quality, there are chemical tests that can be done.
One of the most known is the acid test for gold. The item being tested will be scratch so that there is fallout of the metal. A small drop of nitric acid is poured on the fallout. Fake gold will immediately turn green where the acid is. Afterwards, to check for the purity level, hydrochloric acid is poured. This acid can only dissolve the higher karats of gold.
While a bit more time consuming, if you have doubts or curiosity on any of your jewelry pieces, we encourage you to take them to a reputable shop in order to have a surefire way of knowing if first it is gold and, secondly, what grade of gold. This is particularly important if you're looking to sell your jewelry or pass it down as a high-quality memento for a family member or friend.
Final Tips for Selecting the Best Jewelry Pieces
For some last remarks related to determining jewelry quality, make sure to inspect your pieces before purchasing. It is best if there are no sharp edges, cracks, pits, or bad finishes.
While handmade work is incredibly valuable for its singularity and labor, if you're looking for impeccable pieces, casted designs are a better option. The margin for error is really low when replicating.
Other things to consider are things like brand and exclusivity. For example, Tiffany and Co. is the paragon of quality jewelry. They have established trust due to their high-quality consistency in jewelry making. While other, lesser-known jewelry businesses can be just as reliable with their high-standards, it is important to verify their track record and customer reviews.
Exclusivity, thus, becomes another major factor. A jewelry brand might not have the fame Tiffany and Co. does, but if they have unique designs that aren't sold widely, those pieces can also become luxury commodities. In those instances, the quality and value of the jewelry is also defined by the limited access to those pieces.
This is the reason why the intersection between precious metals and brands is so important in also determining quality. While there used to be a time where the weight and purity of a precious metal was the precedent for setting prices, we now see more that designs themselves are given much value. To summarize, this is why a Tiffany and Co. sterling silver bracelet can cost up to $5,000. The assigned quality is not only drawn from the silver itself, but also the fact you cannot find that particular design anywhere else, but this can be the subject of another blog.
Thank you for your time!
Salud y Éxito
Daniela Barquet, CEO
Updated by Daniela on December 1, 2022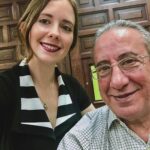 Daniela Barquet is the 4th generation owner of her family's jewelry store located in Old San Juan, Puerto Rico since 1965. The business tradition was started by her great-grandfather, Issac Barquet, in 1920. Daniela graduated from Boston University with a Bachelor's in the History of Art and Architecture and a Minor in Italian Studies. Daniela continues to grow under the mentorship of her father, Natalio Barquet Perez, who is a renowned, certified jeweler in Puerto Rico.