Whether you are looking for a special date night experience or planning an anniversary trip to San Juan, Puerto Rico, there are many options for romantic attractions and things for you and your partner to enjoy.
Old San Juan, Puerto Rico, is a popular city for couples to enjoy, filled with breathtaking views, relaxing beaches and romantic dinner spots. Check out these popular things to do in Puerto Rico for couples traveling to San Juan.
---
1. Sunset Picnic at San Felipe del Morro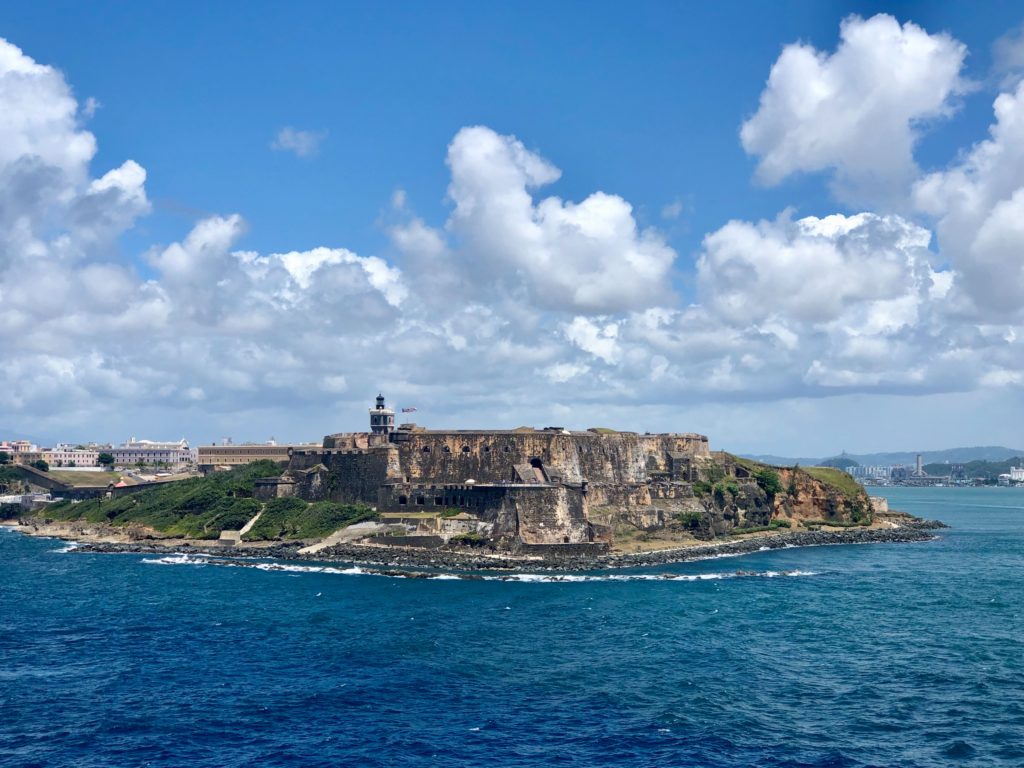 One of the main historic attractions in Old San Juan, Puerto Rico, is the Spanish fortress San Felipe del Morro on the northern end of the old city. El Morro is a massive and iconic military fortress dating back to the 1500s, making it one of the first architectural buildings on the island.
What makes this fortress even more beautiful is how it is flanked by ocean views and prefaced by a huge, green lawn area. The lawn can be the setting for your next romantic date! Prep or buy your favorite finger food, pack a large, comfortable blanket or towel and have a yummy picnic on the El Morro lawn during sunset time to get those beautiful pink, orange and lilac sky colors.
You can watch cruise ships coming in and out of the harbor and see the views of the Santa María Magdalena Cemetery, La Perla, Old San Juan and EL Morro, all while enjoying a glass of wine or a delicious mocktail. El Morro is an overall lovely place where locals and tourists fly kites, do yoga and just relax. What makes Old San Juan convenient is that it has various parking lots and almost anything is a maximum of a 25-minute walk.
2. Stroll Through Paseo de la Princesa
Paseo de la Princesa is a scenic and historic walkway you can leisurely stroll along on a lovely and relaxed romantic outing. Along the way, there are restaurants, ocean views and the monolithic walls of Spanish fortifications. The path then turns into the "Paseo del Morro" since it ends at the iconic fortress. The path is short, so when you're finished you can head properly into the historic city and walk through its streets with old buildings, churches and sculptures.
3. Celebrate at the Cannon Club
Located on the famous Puerto Rican festival street, Calle de San Sebastián (occurs every third weekend of January), the Cannon Club is a fine dining restaurant in Old San Juan. The décor and ambiance feel antique and elegant. The dining club is known for its live piano music area. People can informally sit around to listen to the music if seats are available, even if they didn't book a table.
Important to note is that there is a dress code and reservations for dining are a must. If listening to the live piano is not of utmost importance, you can choose to sit in the luscious patio or terrace areas.
Cannon Club is also great for cocktail drinkers since the restaurant competes in local and international liquor and cocktail competitions. The Cannon Club, therefore, is a lovely place to have a romantic dinner. There is also a little gazebo on the patio area with plush seating that can make for a cozy dining space. Artists like Susan Sarandon, Bad Bunny and Tommy Torres have visited the restaurant.
4. Feast at Marmalade
If you're a foodie, then Marmalade is the restaurant to visit in Old San Juan and probably the top dining experience in Puerto Rico overall. As with most wine pairing menus, it is a pre-set selection of dishes, but they offer some a la carte options as well. Marmalade truly has some stunning, unique and delicious plates. While the plates might seem small, toward the end, you'll be stuffed! Their signature white bean soup in between main plates are quite delicious. If an elevated dining experience is your type of language, book this exquisite restaurant to go with a loved one.
5. Escape to La Terraza de San Juan Hotel and Rooftop
La Terraza Hotel is a wonderful spot to book a romantic weekend getaway in the historic city. Rooms are quaint and cute with that old European style look, with some rooms having their own balcony. Even if you're just looking for an all-day, romantic activity, La Terraza's rooftop and pool are open from 8 a.m. to 8 p.m. for the public (pool use may be limited to guests only). The rooftop overlooks the San Juan Bay, Old San Juan, and, on clear days, the view extends to the El Yunque National Rainforest on the East side of the island.
6. Unwind at Casa Montecristo Bar and Smoking Lounge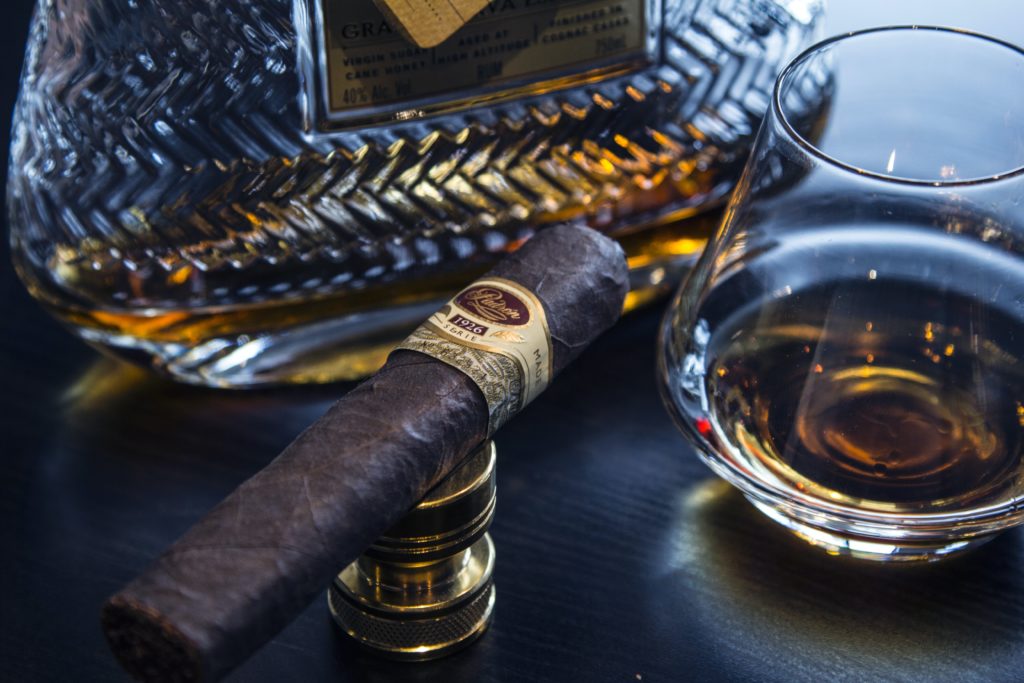 While more of a niche activity due to cigar smoke, if that old glamour ambiance of live jazz music, hard liquor and cigar smoking is your vibe, you can share the experience with your romantic partner. The cigar and bar lounge is located on Calle del Cristo just two blocks away from the famous and historic Chapel of Christ (La Capilla del Cristo) and a turn away from the governor's mansion, La Fortaleza.
7. Find Sweet Treats at Anita la Mamma del Gelato
For the best casual date spot, Anita la Mamma del Gelato is perfect! For all gelato (ice cream) lovers, the product here is very authentic since the owner imports the gelato machinery and method from the other side of the world! The interior also has a fun, vibrant vibe, perfect for a quick get-to-know-each-other date. Maybe more cute than romantic, but worth a try. If not incredibly romantic, at least incredibly delicious!
8. Go on the Old San Juan Interior Patio Tour
Now, when it comes to legitimate and accurate historic tours of Old San Juan, the Puerto Rico Building Drawings Society (PRBDS) headed by academic architectural historians, is the renowned institution for everything Old San Juan related. The Spanish were known for designing buildings with lovely indoor patios to have both privacy and nature combined.
This tour is one of the more popular ones offered by the Puerto Rico Building Drawings Society because there truly are hidden gems in Old San Juan only accessible with this tour. To reserve your tour (offered once a week), go to the PRBDS Facebook (Meta) group and click on "events," where you'll have instructions for contacting the organizer. This can be a perfect romantic activity for couples who love history, art and architecture.
9. Attend a Show at Teatro Tapia Alejandro Tapia y Rivera
If you and your romantic partner are theatre lovers, a great date night can be to book a performance in Puerto Rico's oldest theatre, Teatro Tapia. The theatre is architecturally stunning, with Italian and Spanish styles from the early 1800s. You can browse and purchase tickets online through the Ticket Center.
10. Rendezvous at Plaza Somohano
This quaint plaza is a very cute spot for a romantic dinner since it has several restaurants and bars you can choose from. The plaza is located next to the Tapia Theatre and has a view of the Old San Juan harbor. Restaurants have outdoor seating options decorated with plants and cute lighting, creating a European-style ambiance but with that Latino cultural flavor of music, people and cuisine.
11. Take Salsa Lessons
Music is an integral aspect of the Puerto Rican culture, and many San Juan activities for couples feature dancing. There are many places you and your partner can learn to salsa, including restaurants, resorts and businesses throughout San Juan. After learning how to dance the night away, show off your moves on the streets, at restaurants and in venues with live entertainment. This activity is an excellent way to get close to your loved one and a fast way to turn strangers into new friends!
12. Enjoy Water Adventures at Escambron Beach
The beach can be one of the most romantic places in Puerto Rico. Water lovers can enjoy the beautiful sights at Escambron Beach, right at the entrance of San Juan. This beach has one side perfect for swimming and relaxing in the sand. On the other side, you can enjoy water adventures like scuba diving and snorkeling. This beach has many palm trees for unwinding in the shade, and if you're lucky, you might see some turtles.
13. Explore El Yunque National Rainforest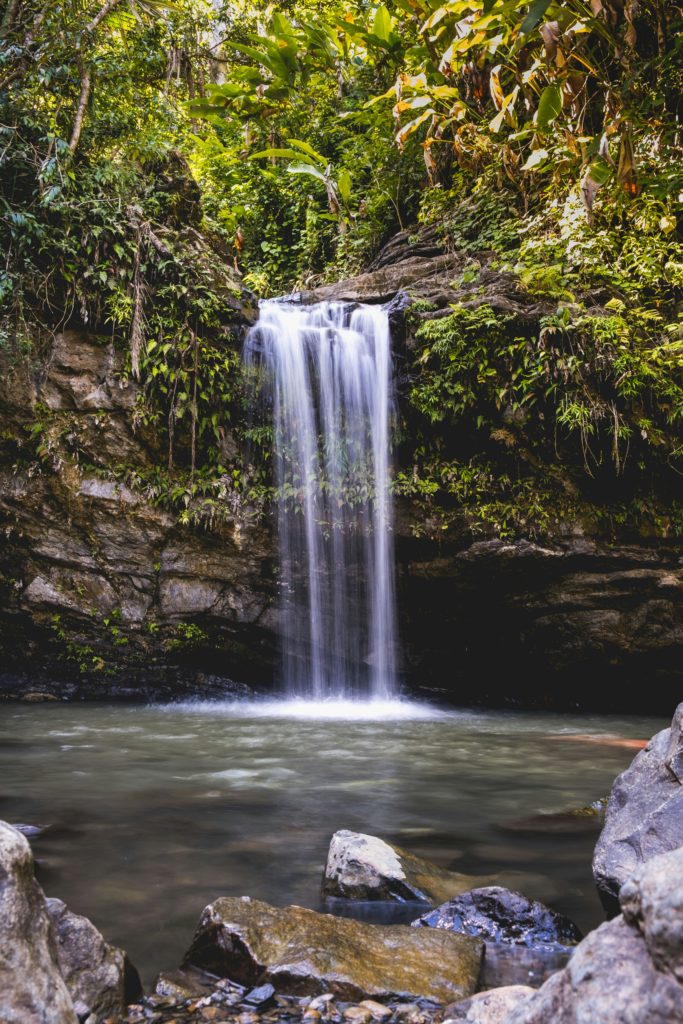 This luscious rainforest is about 45 minutes from San Juan, but the amazing sights and sounds make the venture well worth it. The rainforest features romantic waterfalls, easy hiking trails and colorful flowers and wildlife. For adventurous couples looking for a magical escape, this rainforest has all the wondrous opportunities you could want.
Celebrate Your Getaway in Style
Puerto Rico offers many exciting opportunities for couples celebrating various occasions. These activities are just some of the multiple amazing options available in Old San Juan, as almost anything you do in the historic heart of Puerto Rico is bound to be exquisite. While visiting, be sure to celebrate in style with elegant charms, beautiful bracelets and other gorgeous pieces that show your love for Puerto Rico.
You can highlight your trip with a Puerto Rico map or flag bracelet or charm. Surprise a loved one with sterling silver stud earrings, or start a charm bracelet collection with charms of dancers, frogs, turtles and more. No matter where you go, you're bound to find incredible things to do in San Juan, so celebrate them in style by browsing our collections.
These are just some of the multiple amazing options available in Old San Juan. as almost anything you do in the historic heart of Puerto Rico is bound to be exquisite.
¡Salud y Éxito!
Daniela Barquet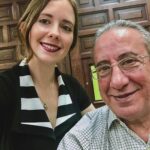 Daniela Barquet is the 4th generation owner of her family's jewelry store located in Old San Juan, Puerto Rico since 1965. The business tradition was started by her great-grandfather, Issac Barquet, in 1920. Daniela graduated from Boston University with a Bachelor's in the History of Art and Architecture and a Minor in Italian Studies. Daniela continues to grow under the mentorship of her father, Natalio Barquet Perez, who is a renowned, certified jeweler in Puerto Rico.