The Maga tree — scientifically called Thespesia grandiflora — is endemic to the Commonwealth of Puerto Rico and paints our island's natural landscapes with the colorful beauty of its flowers, the Flor de Maga. These blooms are synonymous with our cultural identity and became an official symbol for our land in 2019. Learn more about this one-of-a-kind flower, where to find it and its meaning.
How to Identify Thespesia Grandiflora
While many people confuse this flower with a hibiscus, it sets itself apart with several distinguishing characteristics. Flor de Maga grows on trees that can reach up to 65 feet high and boast a 20-inch diameter. Glossy heart-shaped leaves that stay green year-round set the backdrop for eye-catching deep pink or red flowers. The cup-shaped blossoms feature five overlapping petals and a prominent yellow-dotted pistil. Flor de Maga also produces an intoxicating floral scent unlike any other.
Conversely, the hibiscus comes in numerous colors and grows on a shrub or bush. Its foliage is ovate, and many species have no aroma.
Where to Find Flor de Maga
Thespesian grandiflora grows throughout high-moisture areas on the island and is widely cultivated. Stroll along the grounds of the University of Puerto Rico Botanical Gardens (Jardín Botánico Universidad de Puerto Rico) in San Juan to experience the flower's magical scent. You can also find Flor de Maga at the William Miranda Marín Botanical and Cultural Garden (Jardín Botánico y Cultural William Miranda Marín) in Caguas and the Tropical Agricultural Research Station in Mayaguez.
Flor de Maga Symbolism in Puerto Rico's Culture
Flor de Maga is integral to the cultural identity of our Commonwealth and its people. Our beautiful island has historically gone through many intense weather events, specifically hurricanes. These trees have rebounded and let their beauty shine after each trying event. As a result, Flor de Maga is a symbol of our bravery and resilience during challenging times.
Add a Stunning Reminder of Puerto Rico to Your Jewelry Box
Coquí el Original®, a proud member of the N. Barquet Jewelers family, has a Flor de Maga jewelry collection to demonstrate pride in your heritage or recall a magical visit. We exquisitely handcraft our pieces drawing from four generations of gemstone and jewelry-making expertise. Our luxury designs showcase the flower in gorgeous sterling silver or 14k gold, each adorned with a dramatic cluster of diamonds and yellow sapphires.
Shop our artisan Flor de Maga jewelry online today to treat yourself or someone special.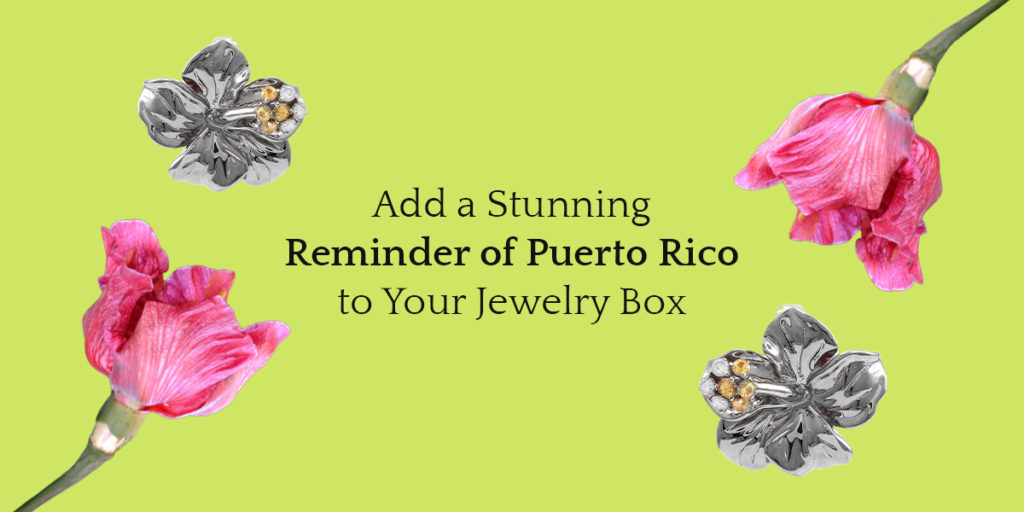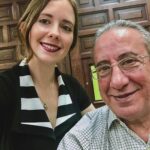 Daniela Barquet is the 4th generation owner of her family's jewelry store located in Old San Juan, Puerto Rico since 1965. The business tradition was started by her great-grandfather, Issac Barquet, in 1920. Daniela graduated from Boston University with a Bachelor's in the History of Art and Architecture and a Minor in Italian Studies. Daniela continues to grow under the mentorship of her father, Natalio Barquet Perez, who is a renowned, certified jeweler in Puerto Rico.