Puerto Rico is a small, yet culturally-rich island in the beautiful Caribbean region. For being 100 x 35 miles, Puerto Rico is an incredible contributor of renown music artists, top-tier athletes, beautiful natural sites, and even fun holiday festivities that are known around the world. Here are some things that can remind you of Puerto Rico, also known as "La Isla del Encanto" (The Island of Enchantment).
1) Music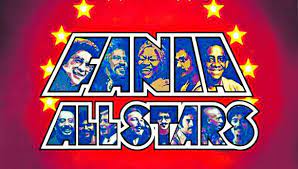 While the origin of salsa music is always debated, what can be accurately said is that it spurred from diverse artists in Cuba, New York, and Puerto Rico experimenting with afro sounds and instruments, with the 70s having been the golden years of salsa singers and musicians. La Fania All Stars was the hub for the incredible collaboration from distinct Latin American members and featured artists such as Celia Cruz (Cuba), Ruben Blades (Panamá), and Bobby Valentín (Puerto Rico). While salsa music was not an insular phenomenon to Puerto Rico, it is undeniable that the sheer number of musicians and musical repertoire Puerto Rico produced during the height of salsa propelled the genre to become an international sensation. The duo of Hector Lavoe and Willie Colón is testament to how popular salsa music and dance became all over the world, with their songs still listened and danced to in Latin America, Europe, and even places in Asia like Japan! Other incredible salsa composers, whether lyrical or instrumental, are Ismael Rivera, Larry Harlow, Johnny Pacheco, Ray Barreto, Cheo Feliciano, Gilberto Santa Rosa, Roberto Roena, among many others. Add to this list also renowned salsa orchestras like El Gran Combo. La Sonora Ponceña, and Eddie Palmieri and His Conjunto La Perfecta. Since salsa's creation, Boricuas (Puerto Ricans) are proud to have the musical genre be an important part of our cultural tradition.
Beyond salsa, Puerto Rico is internationally acclaimed and loved for other musicians and music genres. Ricky Martin is one primary example of reaching stardom in the pop/rock and love ballads music scene. He started in a local boy band named Menudo and from there became a sensation. He not only was successful in Puerto Rico, but dominated overall US charts since the late 1990s with his hit "Livin La Vida Loca." Even today, Ricky continues to have an incredibly successful career, collaborating with superstars like Christina Aguilera, Shakira, and JLo.
While a contentious topic, it is unquestionable that, regardless of your preference, the reguetón music genre has taken the world by storm and is currently producing some of the most famous artists in the world. Very much, if not exactly like salsa, reguetón's conception is debated, with different proponents arguing the countries of Panamá, Cuba, Dominican Republic, and Puerto Rico as being "the place" the genre was born. Nonetheless, Puerto Rico has become the hub for producing the most artists and music in this genre that dominate national and international charts. One of the earliest international successes was Daddy Yankee, who's song "La Gasolina" became so popular it holds a position of "Greatest Latin Songs of All Time." Years later in 2017, Daddy Yankee, in collaboration with Luis Fonsi, created the second- most streamed Youtube video of all time: "Despacito." Currently, the reguetón/trap artist that is making leaps and bounds in his career is Bad Bunny who, alongside Jhay Cortéz, released the song named "Dakiti" that reached number 5 on the Hot 100 Billboard charts. For a fully-Spanish song, this is no small feat. To sum it up, Boricua's are amazing at creating music that people love to listen to and dance to, regardless of country and culture. Both salsa and reguetón have desirable beats, rhythms, and lyrics that produce a contagious fun and irresistible vibe for enjoyment!
2) Eco-Tourism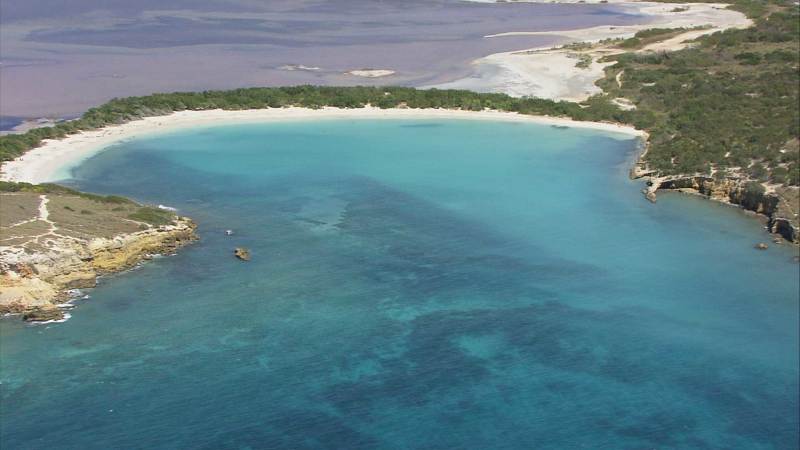 As mentioned above, Puerto Rico is located in the beautiful Caribbean Sea and has warm, tropical weather year-round. It makes it a perfect destination for people looking to escape the cold-weather, or people who simply love the tropical island life. One of Puerto Rico's main attractions is the rainforest named "El Yunque." "El Yunque," located on the northeastern region of the island, is the only rainforest in the US natural reserve system. It is a perfect attraction for hikers as well as people looking to jump into a crystal-clear river waterhole with a stunning waterfall. A very unique experience about going to "El Yunque" is that you get to experience the sound of Puerto Rico's endemic tree frog species, "el coquí." While the "coqui" sing all around the island, they thrive mainly in humid places, which makes the rainforest the perfect environment. They are named after the sound they make "ko-kee," a nightly mating call, yet a sweet melody to Boricuas and visitors. The "coquí" is a treasured animal species in Puerto Rico.
Puerto Rico also has numerous gorgeous beaches to choose from. There are, however, top-notch ones that are a "must" to visit. Flamenco Beach in the island-municipality of Culebra off the East coast from the mainland has been rated one of the most beautiful beaches in the world. You can choose to take a ferry or a short flight to get to Culebra. Flamenco not only has white sand and clear water, it is also a great beach to snorkel since it has colorful reefs with fishes and even turtles to see. Depending on your travel and lodging style, there are diverse options from camping slots to Airbnbs to luxury hotels. Another top beach location would be Playuela, Cabo Rojo. Located on the Southwestern part of Puerto Rico, Playuela is a remote beach on the outermost tip of Cabo Rojo. The beach is a beautiful "C" shape and has a gorgeous cliff with a lighthouse you can hike to and take outstanding pictures.
For being such a small island, Puerto Rico is very biodiverse. We have coasts, but we also boast a beautiful central mountain range named "La Cordillera Central." Right in the middle of the mountain range and what is known as the "heart of Puerto Rico" is where the municipality of Orocovis is located. In Orocovis you can visit Toro Verde park and go zip-lining, one of the longest in the Western hemisphere. Afterwards, Orocovis is also a hotspot for "chinchorreo." "Chinchorreo" is similar to bar-hopping with the cultural distinction it is reserved specifically for small, out-of-the metro-area businesses with authentic local food and drinks. Visit different locations in Orocovis and enjoy the beautiful mountain views when moving from place to place.
3) Sports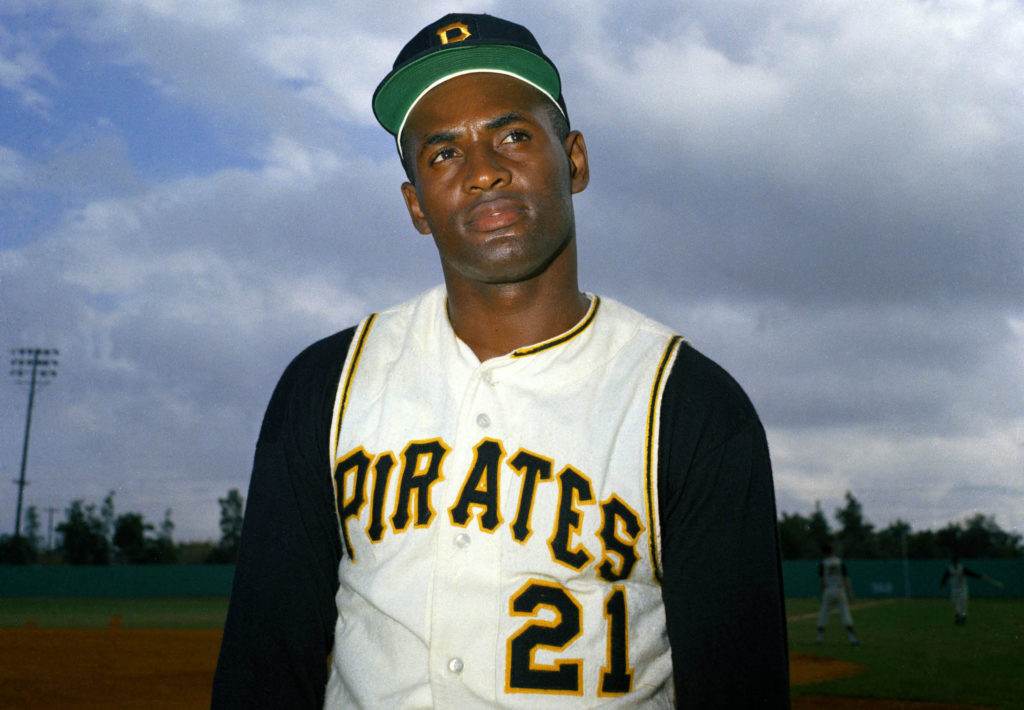 Probably one of the most famous Puerto Rican athletes is Roberto Clemente, an incredibly decorated baseball player who played for the Pittsburgh Pirates in the MLB. He became the first Caribbean and Latin American player inducted into the Hall of Fame in 1973. Roberto was not only a stellar athlete, but a dedicated altruist. He consistently participated in humanitarian efforts, mainly in Nicaragua where he is also a very beloved figure. While attempting to send resources to Nicaragua after a deadly earthquake, the plane Roberto was in crashed shortly after takeoff. While most players need to wait 5 years post their retirement to be considered for the Hall of Fame, the committee changed its rules to make an exception for Clemente after his early and tragic death.
Another incredible athlete is Félix Trinidad, known colloquially as "Tito" Trinidad. A former professional boxer, Tito is a champion across 3 different weight divisions. He is said to be one of the best Puerto Rican boxers of all time. Currently, we have 2 women athletes that have placed Puerto Rico on the Olympic gold medal map and are a source of incredible pride for the island. The first to win Puerto Rico a gold medal is Mónica Puig, who defeated the German tennis player, Angelique Kerber, in the 2016 Olympic Women's Single Final. Adding to the list of amazing Boricua athletes is Jasmine Camacho Quin, who this past 2021 Summer competed in the 100 meter hurdles race of the 2020 Tokyo Olympic Games and won Puerto Rico's second gold medal. She also set a new Olympic record in the semi-finals, achieving a time of 12.26 seconds for the 100 meter hurdles.
4) Christmas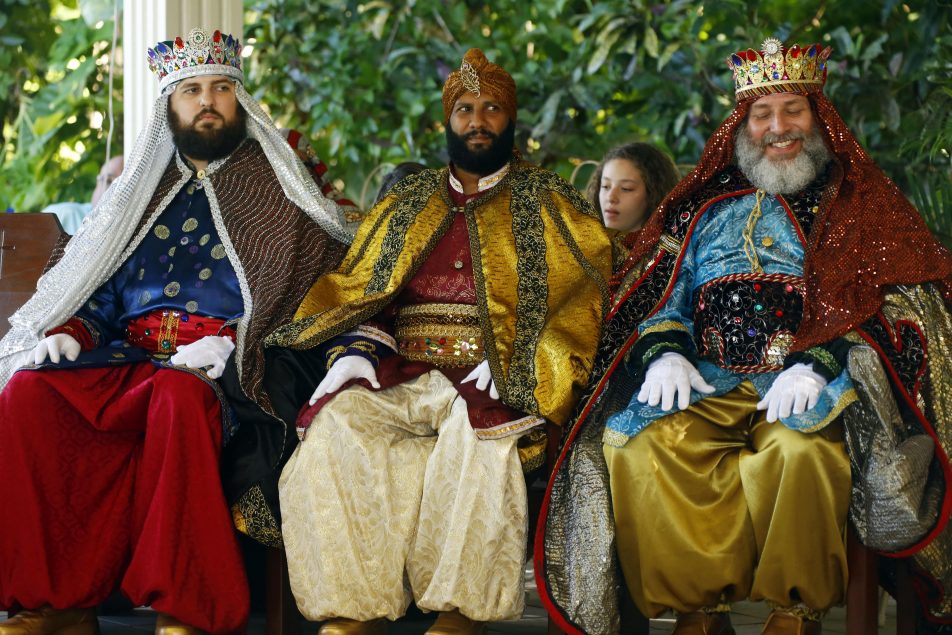 Without a doubt, Puerto Rico is one of the best places in the world to celebrate Christmas! Not only is the season one of the longest in the world, it is full of typical music, food, and drinks. Even before celebrating Thanksgiving, most Boricuas have bought their tree and decorated their house inside and out with lights and ornaments. One of the main ways we celebrate Christmas is through music. We have a very extensive repertoire of Christmas music with diverse religious and festive themes. Some of the most commonly known are "El Jolgorio" which sings about celebrating, "Aires de Navidad" from none other than the great Willie Colón and Hector Lavoe and sings about the overall cheerfulness "in the air" due to the Holiday Season, and "Si No Me Dan de Beber Lloro" which talks about a popular pastime… drinking!
These are just some of literally hundreds of Christmas songs from Puerto Rico. When we sing these songs, we also play the instruments like "el güiro," "los palitos," "la pandereta," and "el cuatro." In Puerto Rico, we create live music during Christmas festivities. A unique and funny tradition during this time is called "la parranda," where a group of people go from house to house singing these typical songs and playing some of the instruments mentioned above. Since it is a surprise visit, the goal is to have each home open their door and invite the singing group to food and drink before they move on to the next home.
On that note, Puerto Rican cuisine during the Christmas season is at its best. A popular dish is "lechón" (roasted pig) which is cooked over several hours over a charcoal fire and manually turned, if done traditionally. The most delicious part is the "cuerito" or the pig's skin which is roasted to a delectable crisp to have as an appetizer to the main meat. The late chef and food critic, Anthony Bourdaine, called Puerto Rico's "cuerito" one of the best he had ever tasted when he visited the island. With "lechón" there are complimentary side dishes like "arroz con gandules" (rice with pigeon peas), morcillas (blood sausage), and "pasteles" (similar to a tamal, they are made from plantains or taro and filled with chicken or pork). After the main course, Puerto Rico also offers a selection of delicious desserts. The most known is probably "coquito," a delicious, sweet drink made from coconut and condensed milk and spiked with one of our flavorful rums. There is also "arroz con dulce" (sweetened rice) made with coconut milk, ginger, cinnamon, and lots of sugar! The result is like a rice pudding, but much more sweet and delicious.
While in Puerto Rico the 24th and 25th are, in an obvious sense, important dates to celebrate Christmas. Traditionally, 3 Kings Day has a longer history. Celebrated on the 6th of January, much like with Santa Clause, the 3 Kings visit homes at night and leave presents for the family in remembrance of when they passed and gave newborn Jesus gifts, as the religious story goes. The municipality of Juana Díaz is where this tradition is most marked since they have an annual parade to celebrate the 3 Kings. This celebration is one reason our Christmas celebration is extended. The second reason is the San Sebastián Festival held the second weekend of January. The festival is a major attraction for both locals and tourists. It is the perfect event to experience Puerto Rican culture during Christmas. You can walk along the streets and hear typical music, visit bars and restaurants, and shop from different artisans that make beautiful hand-crafted works. The festival is held in "La Calle de San Sebastián" (the street of San Sebastian) in Old San Juan and marks the end of the holiday season.
Puerto Rico is an amazing island precisely because not one, but many distinctive parts of its culture are known around the world. Puerto Rico is a vibrant island that has managed to influence many parts of the world through different cultural aspects it offers. This blog is only a fraction, a glimpse, at how marvelous Puerto Rico is.
Salud y Éxito
Daniela Barquet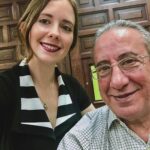 Daniela Barquet is the 4th generation owner of her family's jewelry store located in Old San Juan, Puerto Rico since 1965. The business tradition was started by her great-grandfather, Issac Barquet, in 1920. Daniela graduated from Boston University with a Bachelor's in the History of Art and Architecture and a Minor in Italian Studies. Daniela continues to grow under the mentorship of her father, Natalio Barquet Perez, who is a renowned, certified jeweler in Puerto Rico.