At Coquí el Original® we have unique and locally-designed pieces for people looking to always be connected to the island. Puerto Rico is known as "La Isla del Encanto," or "The island of Enchantment." Each of our collections is a perfect example of some of the unique cultural and biodiverse characteristics our Caribbean island has to offer. Below you'll find some of our most popular items that are purchased as gifts for loved ones who want to remember Puerto Rico.
If you're from the island or have visited, nights are a symphony of beautiful tropical sounds, including that of our native Coquí tree frog. Coquí spend their nights in the forest canopy and shelter on the ground under rocks and logs and in gardens during the day. The common coquí has a long history of cultural significance in Puerto Rico, appearing in folklore and eventually becoming a widespread symbol of the island.
At Coquí el Original, our coquí designs immortalize this little frog's legacy in gorgeous solid sterling silver .925 and solid 14k gold pieces. Choose from a variety of jewelry pieces with our designer coquí including rings, earrings, charms, pendants, and bracelets.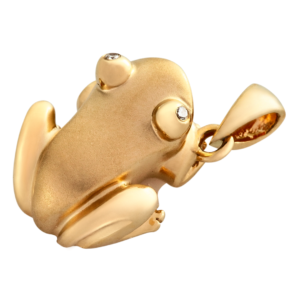 Coquí Tree Frog Pendant – An Icon of Puerto Rico
One of the most popular items is our Mini Coquí 14k Gold Pendant. With its polished legs and genuine diamond eyes, its matte-finish body provides a beautiful contrast. In silver, we offer four beautiful colors for our Coquí Cable Bracelets: black, yellow, rose, and white. These Coquí Cables are perfect for pairing with a watch or stacking with other bracelets.
For stud lovers, we recommend our Coquí Earrings available in classic and petite sizes. Choose between a polished or matte finish in both the 14k gold or sterling silver items. We hope that wearing your Coquí brings happy thoughts of our loud, yet sweet singer to mind.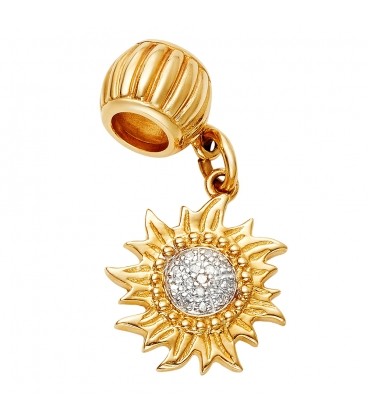 A Sun Charm – Remember the Warmth of the Island
As a Caribbean island, Puerto Rico is also appreciated for its year-round warm and tempered weather. To capture this, we created the Sun Collection in both silver and gold. All of the pieces come with genuine diamonds at the suns' centers. While the coquí is representative of Puerto Rico's lovely nights, this collection signifies daily fun under the sun!
If you love to wear gorgeous pendants on long, thick chains, the Sun Charm in solid 14k gold is a perfect match. A stunning and versatile piece, it is compatible with chains up to 4mm thick as well as with Pandora bracelets if you prefer sporting it as a charm. This piece is available in sterling silver .925 as well.
If you're looking for a cute pairing of both the sun and the coquí, our stunning Sun-Coquí Drop Earrings are the perfect design and are available in both precious metals. While the Sun Collection comes from the inspiration of Puerto Rico's weather, it's universality is undeniable, making it a magnificent piece to remember Puerto Rico by in a stylishly subtle manner.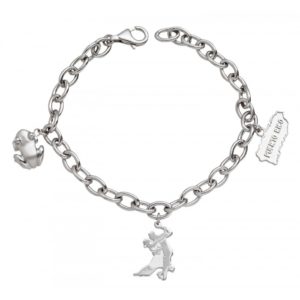 Salsa Dancer Link Charm Bracelet – Rich in Culture
"La Isla del Encanto" is also known for being one of the international hubs of salsa dancing both socially and professionally. From this long-standing cultural tradition, we created the Salsa Dancers Collection.
Unique in this collection is the Salsa Dancers Link Charm Bracelet in sterling silver .925. The adjustable 8-inch-long bracelet has the Coquí, Salsa Dancers, and Puerto Rico Map Charms. The Coquí charm comes in the beautiful matte finish. The Salsa Dancers also have contrasting matte and polished sides to differentiate between the man and the woman dancers. As a lovely detail, the Map comes with a genuine diamond over the "i" of Puerto Rico.
If you wish for something more minimalistic, the Salsa Dancers come as a classic pendant and charm style compatible with Pandora, Brighton, Chamilia, Troll Beads, and other European-style bracelets. Choose your preference between silver and gold. Items in this collection are perfect for Mambo lovers as well as other ballroom-style dances.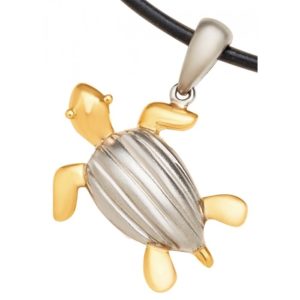 Leatherback Sea Turtle Jewlery – A Beloved Creature of the Island
Diving into the waters of Puerto Rico, there are many beautiful sea-creatures to explore. If you're a turtle lover, when on the island, you may strike some luck and see one of the largest marine reptiles in the world — the leatherback sea turtle. The leatherback sea turtle is distinctive because it has seven longitudinal ridges and soft carapace. These special characteristics inspired us to choose it as part of our jewelry designs. Locally known as "el Tinglar", Puerto Rico has an annual Spring festival for the Tinglar in the North-Eastern municipality of Luquillo dedicated to raising funds for conservation efforts. Our Leatherback features very cute two-tone pieces.
You can find pendants and earrings with a sterling silver .925 shell and 14k gold head, flippers and tail. All two-tone and full 14k gold pieces of the leatherback sea turtle come with genuine diamond eyes.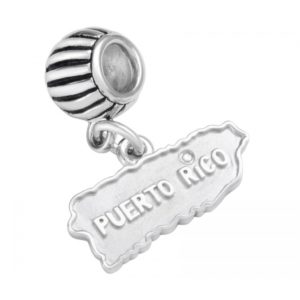 A Puerto Rico Map Charm – A True Way to Remember the Island
While the coqui, sun, salsa dancers, and leatherback turtle are beautiful designs that reference some noteworthy aspects of Puerto Rico, if you're in the mood to show you're Boricua, or have special ties to the island, the Map and Flag are the perfect items to purchase. The Map showcases the distinguishable 100X35 shape of the island and is offered both in gold and silver.
You may choose to get the Puerto Rico Map as a classic pendant for a thin chain, or as a charm style you can add to your bracelet. As referenced above, the Map Pendant and Charm come with a small genuine diamond over the "i" of Puerto Rico. The island's Flag is crafted in sterling silver .925 with red, white, and blue enamel and also comes in the shape of Puerto Rico. Featured is a diamond in the Flag's star. Show your pride with any of our designs from the Flag/Map Collection.
Explore Jewelry Designs Designed In & Inspired by Puerto Rico
It is our sincerest hope that through these designs you have a link with Puerto Rico forever. High-quality jewelry is said to transcend time, and this is inherently true when speaking about precious metals such as silver and gold. This is our goal at Coquí el Original®. We want all of our clients to purchase pieces that will remind them of the island with pieces they will cherish for the rest of their lives; pieces they can pass down to future generations. We invite you to explore the variety of designs and decide what you hold most dear about Puerto Rico.
Wishing you all the best,
Daniela Barquet, 4th Generation Owner
Updated on 11/28/22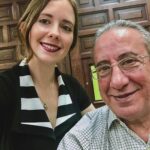 Daniela Barquet is the 4th generation owner of her family's jewelry store located in Old San Juan, Puerto Rico since 1965. The business tradition was started by her great-grandfather, Issac Barquet, in 1920. Daniela graduated from Boston University with a Bachelor's in the History of Art and Architecture and a Minor in Italian Studies. Daniela continues to grow under the mentorship of her father, Natalio Barquet Perez, who is a renowned, certified jeweler in Puerto Rico.