While some might say that jewelry is an addition to any outfit, jewelry really is essential to complete a look. If you love fashion and style, there is no doubt that jewelry is an equally important component to your styling as clothes and shoes are. Jewelry-wearing goes as far back as ancient Egypt precisely because it continues to be an artistic symbol of beauty manifested through fashion. Since ancient times, naturally, the styles and forms of wearing jewelry have either changed or been reinvented from past inspiration to fit the style of modern times. Here are various trendy ways to style your jewelry.
How to stack Necklaces/Pendants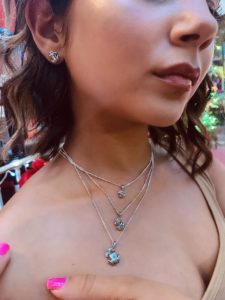 There are endless ways to stack your necklaces. "Stacking" means layering different lengths of your chains and necklaces. For stacking, the best clothing to use are blouses, shirts, and dresses with a "V" neck since it allows the necklaces to fall beautifully and not be interrupted by clothes. The most popular combination is layering 3 lengths with pendants that progress from smallest to largest. Depending on where you like your chains to fall, there can be a 16 inch necklace to start, 18 inch as the middle, and 20 inch as the last. If you tend to be uniform with your jewelry, you can try stacking with the same chain and pendants in different sizes. For example, your three chains can be the same style: a curb link chain less than 1mm in thickness, and then you can have the same gold heart pendant in 3 sizes. If you like sets, pair your stacked necklaces with matching heart-shaped earrings. For an elevated look, if stacking necklaces is the main event, small earrings work well to not distract from your stylish accessorizing of necklaces.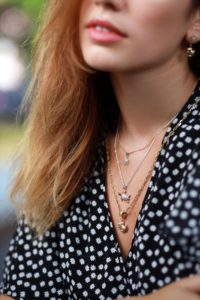 Of course, there is also no need to be shy! If eccentricity is more your style, stacking can be a perfect way to be bold with necklaces. Following the same structure of shortest to longest, mix and match styles of pendants and chains. You can have a thin gold choker, followed by a mid-length necklace with your favorite pendant, and finish with a thick, long, and bold anchor-link chain that draws the main attention.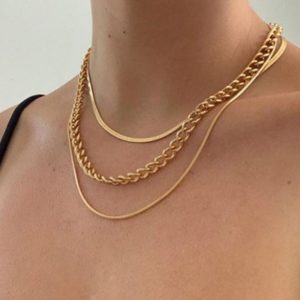 Some chains can also be stacked without pendants! The best to pair these chains with would be a "U" neck-shaped top since chains won't be angled by the heaviness of their respective pendants. With solely chains, it is very trendy to mix styles and widths. You can often see combinations like a Herringbone, Rolo, and Rope chains all stacked together and interacting in a fun, irregular way. The best part is that stacking necklaces can be both a daytime or nighttime way to complete your outfits. T-shirt or cocktail dress, necklaces are what tend to draw the eyes first, so stack them to your liking!
When (typically) not to stack necklaces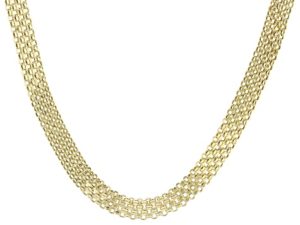 Choosing not to stack can be a decision that falls on either the type of necklace or the type of clothes you'd like to wear. For example, a Bismark chain is already a very wide and showy piece that if added to can create a messy effect. This same concept can be applied to most chains and necklaces that are very thick pieces. Those are main event, showstopper items! Their purpose is to say "look at me mostly or always." While there are always exceptions to each recommendation, red carpet events with formalwear tend to follow this rule of thumb.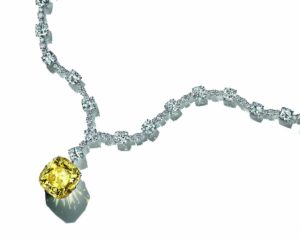 Think of when Tiffany and Co. features a gorgeous, staple diamond necklace paired with the sets' earrings, but not with another staple design. Some styling methods tend to stay "classic" because the pieces are so gorgeous and bold they do not need multiple complements. When wearing long gowns with any type of neck frame, a gorgeous necklace-earrings set continues to be a very elegant way to accessorize formalwear. It is true when they say, sometimes less is more!
How to stack Bracelets- Sometimes more is great!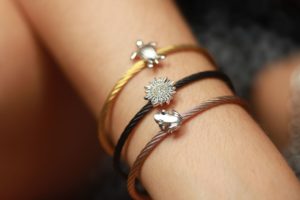 You might be confused at this point, but at the end of the day, styling is very personal. However, it is undeniable that stacking multiple bracelets has been trending for a while! Stacking bracelets is definitely where people take the most freedom mixing colors, materials, shapes, and styles! Just as with necklaces, you can go for a more uniform look by matching one design, in different colors or vice versa, one color with different designs. Bracelets are best shown without long sleeves, although there are styles of bracelets that go great on top, especially if you're looking to feature beautiful bracelets and live permanently or seasonally in cold weather.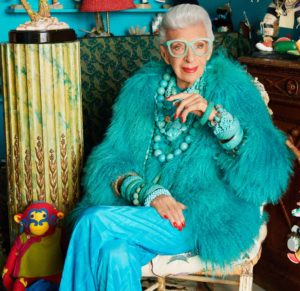 Another very popular trend is stacking bracelets with a watch. This is definitely a very modern trend as watches were solely a menswear item featured alone on the wrists. Now, all types of people love pairing their favorite watch with a variety of bracelets. If there is a notable figure and fashion icon to note for this section it is the New Yorker, Iris Apfel! Take a peek at her Instagram for 'inspo" if unapologetically big and bold is your style!
When (typically) not to stack bracelets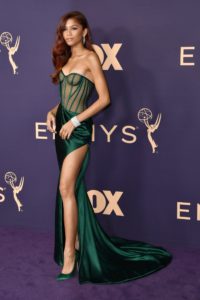 In the same fashion mentioned above, formalwear tends to go for uniformity. Therefore, with a long, formal gown, one bracelet could be enough to complete the look. Likewise, if you have a big, beautiful cuff bracelet, it will be best on its own. It is also noteworthy to underscore watches are typically not an accessory that are used for feminine formal looks (but can be on masculine ones). To explain further, it is atypical for a long gown to be accompanied by a watch. To digress, fashion icons always push the limits!
How to stack Multiple Hoop Earrings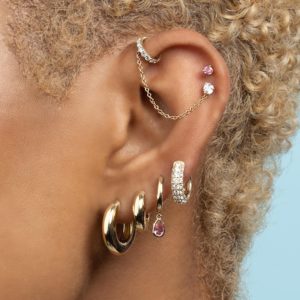 Even ears are being layered! Again, this falls completely on what your preference is. But if there is a jewelry fashion statement that is very much trending, it is wearing multiple hoop earrings from small to large on each earlobe. The caveat would be if you'll want more piercings to be able to achieve the look while having a variety of earring options. What is cool to see is this shift from traditionally having one piercing per earlobe to how many you want and from there having fun for both day and nighttime looks!
How to stack both Gold and Silver Jewelry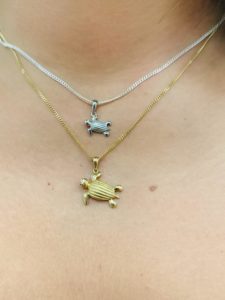 If we take into account all mediums, materials, and types of jewelry, there is an endless amount of color matching that can be done. Traditionally, when speaking of high-end jewelry, 3 classic precious metal colors are: yellow, white, and rose. Silver always is white color (unless plated with another material) and gold can be alloyed to convert it to white or rose while its natural color is yellow. With jewelry, what currently is trending is wearing monochromatic looks, meaning, either all yellow, all white, or all rose. Typically, people tend to have a preference for the color they choose to wear with their outfits. Alternatively, it cannot be underscored enough that two-tone and even three-tone styling of precious metals is elegant and fashionable! Whether yellow and white, white and rose, all three, or any other combination, do not underestimate how beautiful mixing metals can become! Mixing colors can open up possibilities when accessorizing, especially when we think about how trendy "stacking" pieces has become. If you're heading into work in a semi-professional clothing environment, style-up your blouse-blazer combo with a two-tone layering of necklaces, bracelets, rings, and earrings.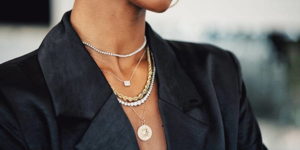 To reiterate, while these can be general recommendations and current trends, there is no doubt style and fashion are personal choices! If you are, however, looking to be "in the know" of jewelry fashion, this blog can provide an easy guide to follow. As mentioned earlier, jewelry can be a great way to express your personality and individuality! We tend to forget that fashion is also a form of self-expression. So the best recommendation is to treat yourself to that jewelry piece you've been wanting! Particularly, high-end, precious metals and gems pieces will be dear to you forever.
¡Salud y éxito!
Daniela Barquet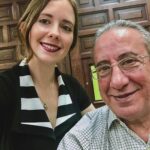 Daniela Barquet is the 4th generation owner of her family's jewelry store located in Old San Juan, Puerto Rico since 1965. The business tradition was started by her great-grandfather, Issac Barquet, in 1920. Daniela graduated from Boston University with a Bachelor's in the History of Art and Architecture and a Minor in Italian Studies. Daniela continues to grow under the mentorship of her father, Natalio Barquet Perez, who is a renowned, certified jeweler in Puerto Rico.