Whether you are visiting the island, looking for unique gifts, or want to treat yourself by supporting a business in Puerto Rico, this list is the best guide to shopping in the island. The list will cover different areas and shopping malls and recommend stores that offer designer clothes that are locally-made or locally-owned as well as local-stores that offer popular brands. If you want to see lists of shopping authentically for jewelry or arts and crafts (souvenirs), click any of the hyperlinks. If you want outside the box ideas for shopping in Puerto Rico, visit "Shopping Like a Local in Puerto Rico" or "Top Puerto Rico Local Fashion Brands and Designers." Here are the local business you can't miss out on to shop authentically in Puerto Rico.
Index of Clothing Stores Included:
Plaza las Américas Mall
Mall of San Juan
Viejo San Juan
Plaza las Américas Mall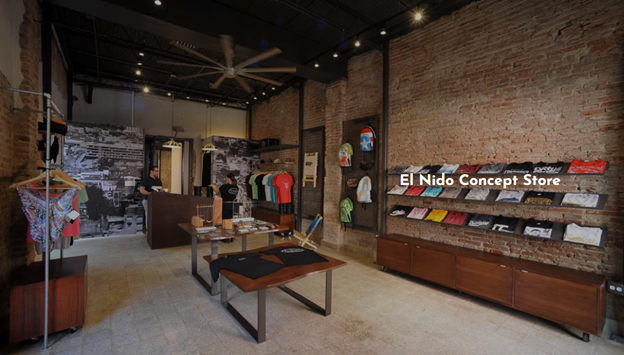 1. El Nido de Pícalo, Plaza las Américas
Now, while the biggest mall in the Caribbean, Plaza las Américas, is one of the best spots to shop big, designer brands, it is still a place where you can shop local brands as well. El Nido de Pícalo is a hybrid concept, mixing Puerto Rican art, clothing and cuisine in their original location in the area of Bayamón. The store in Plaza, however, is a great spot to shop for T-shirts, caps, and pants, all sourced exclusively from local designers. Their mission is to provide a space for local designers to be discovered as well as promote the local market of food, art, and clothing.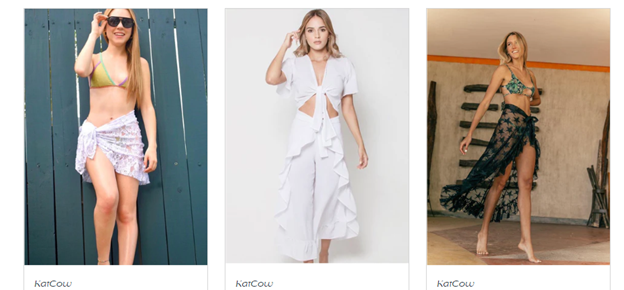 2. Guamarina, Mall of San Juan, Plaza las Américas, San Patricio Plaza
As a Caribbean island graced by warm weather and gorgeous beaches, beachwear brands are a specialty! Guamarina is a local brand that offers resort-wear with a selection of bathing suits, bikinis, beach dresses, and cover ups. The brand also offers jewelry, hats, bags, and leisure-wear sets so you can create an entire, chic look for your beach day. Guamarina offers both tropical-print styles as well as basic, but cute one-color designs.

3. Hecho a Mano, Plaza las Américas
This local clothing brand is a great option for people interested in the "boho-chic" style. Hecho a Mano's style is flowy, comfortable, breathable, yet fashionable. Browse mini, midi, and maxi dresses, palazzo-style pants, blouses, crop tops, and matching sets. In a very obvious sense, the brand is particularly great for warm-weather outfits for both day and night looks. Hecho a Mano also offers bags and accessories to complement your outfit.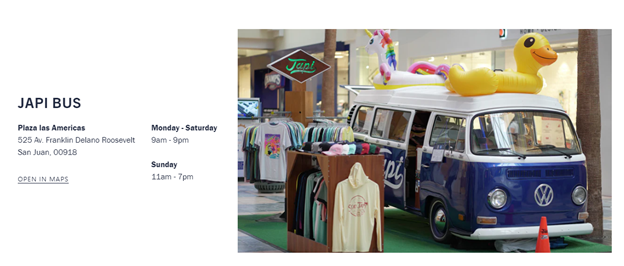 4. Japi, Plaza las Américas
This small "booth" in the mall is recognizable because it has a vintage, blue and white Volkswagen bus as prop to its clothing. It is a perfect brand for teens who are into surfing and skateboarding and overall like the island-life vibe. Colorful, fun, and youthful, Japi is about that lifestyle of surfing, skating, camping, festivals, and overall free-spirit.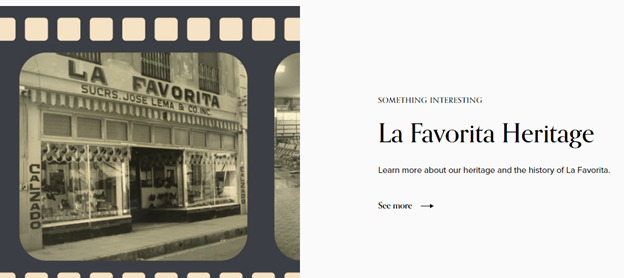 5. La Favorita, Plaza las Américas
This store is a gem in Puerto Rico. Founded it 1865, it is one of the island's oldest and still-running retail stores focused on designer footwear. La Favorita offers a range of footwear options from a great line-up of designer brands. La Favorita continues to be a "go to" for both locals and visitors looking for fashionable shoes. Buying from La Favorita is truly supporting a long-standing local business tradition.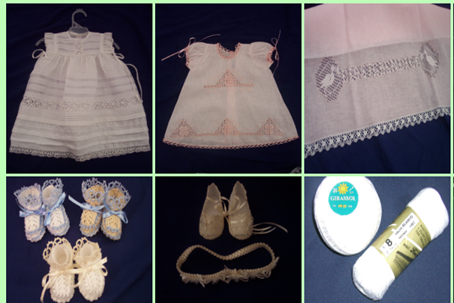 6. Mundillo de Moca, Plaza las Américas
This brand focuses on beautiful, hand-made garments for babies and children. Crafted in traditional Boricua styles with beautiful laced designs. Mundillo de Moca offers clothing for everyday wear and special occasions. You can also find blankets, sandals, and headbands.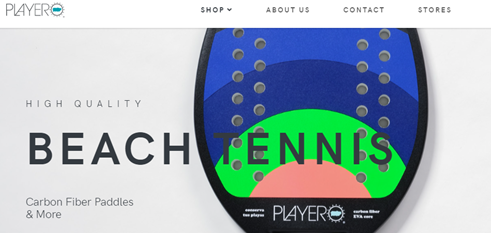 7. Playero, Plaza las Américas, Calle Loíza, Rincón,
This is a local favorite brand! It can be said that Playero is the top local brand to find sports-related clothing and accessories in Puerto Rico. While the name is representative of their surf-focused lifestyle brand, you can also find camping, volleyball, beach tennis, paddle boards, and skateboard-related clothes and accessories. They also carry some of the best coolers for your beach day!
Mall of San Juan

1. Chroma, Mall of San Juan
This store is a great stop to shop for all locally-made goods. The store is made up of different local brands ranging from jewelry, apparel, personal care products, home decor, art, among other things. Each brand has its own style and a different story to tell on their own. The shop's mission is to promote local products as a regular and favorite option for everyday shoppers.

2. Gustavo Arango, Mall of San Juan
Gustavo Arango is an incredibly talented and renowned fashion designer that was born in Cali Colombia, and raised in San Juan, Puerto Rico. Gustavo studied at the Fashion Institute of Technology (F.I.T) and then worked alongside Balmain, an incredible designer known worldwide. This is a must if you're interested in purchasing high-end and high-quality clothing. Gustavo's taste is said to be chic and tailored for international jet-setters.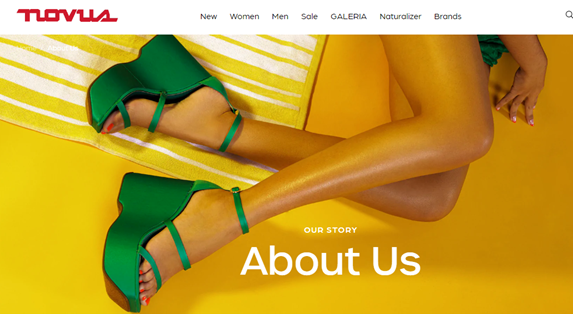 3. Novus, Mall of San Juan
Founded in the 70s, Novus is a popular footwear store that offers a variety of shoe brands and is great for finding trending shoe styles. Find heals, wedges, boots, sandals and more. Novus is great to find shoes for any occasion!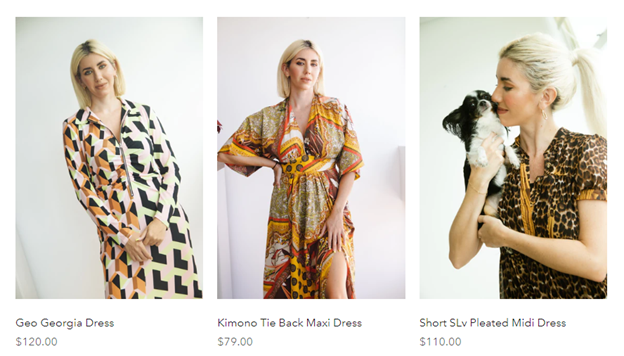 4. The Fashion Lounge, Mall of San Juan, San Patricio Plaza, Galeria Paseos
This trendy clothing store is a very popular "go to" for women of all ages and sizes. The 3 Boricua and female owners are well-versed in a diverse set of clothing brands that cater to all types of women. It is particularly popular among women 40+ because of its variety in sizing, while still being fashionable and chic.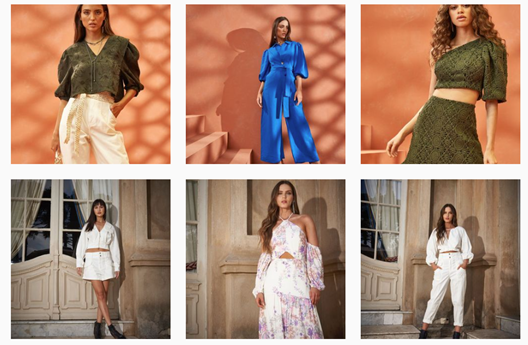 5.Roma, Mall of San Juan, Plaza las Américas, Galería Paseos, Galería San Patricio
Roma is long-standing clothing store in Puerto Rico where you can find designer brands at reasonable prices! They have a section of more trendy and in-style clothing as well as a great selection for professional clothing at fair prices. They also have a fantastic section of formalwear clothing like cocktail dresses and long, formal gowns.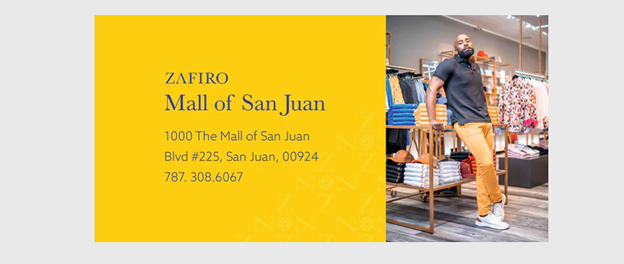 6. Zafiro, Mall of San Juan, Old San Juan, Condado, Ponce
Zafiro is great store to shop for menswear in Puerto Rico since it offers both casual and semi-formal to formal options. Zafiro boasts its own designer clothing and accessories in tandem with the following brands: Psycho Bunny, James Bark, Secrid, Goorin Bros, and John Hatter & Co. You can also find wallets, hats, and footwear. This store is great for both urban style and sophisticated items for men!
Viejo San Juan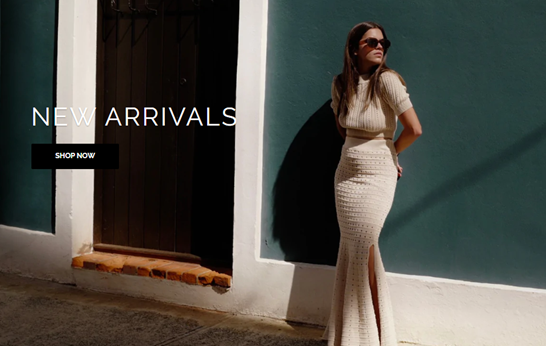 1. Collective Request, Old San Juan
This Old San Juan boutique is a great stop if you're looking for in-style clothing. The shop offers both locally-made and internationally-imported clothing from dresses, tops, skirts, pants, active-wear and even cute and comfy sleep-wear. Located at 159 Calle de la Luna, the space has a delicate, clean, tropical-chic ambiance that matches the clothing style as well. Collective Request is the perfect mix between elegant and trendy with a welcomed soft, feminine style.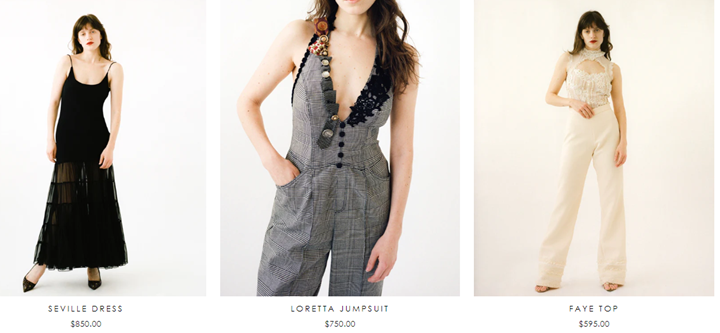 2. Lisa Cappalli, Old San Juan
Lisa Cappalli is an incredibly talented, high-end Puerto Rican fashion designer that has been in the industry for over 20 years. Lisa lived in Paris for a time where she grew her craft. Lisa specializes in intricate laced clothing and has a variety of options like dresses, skirts, trousers, and blouses. Lisa also boasts beautiful bridal gowns that are also very popular to see in weddings here in Puerto Rico. Lisa's style can be described as professional, elegant, and refined, very much like if you're wandering about in the French Riviera in a beautiful outfit.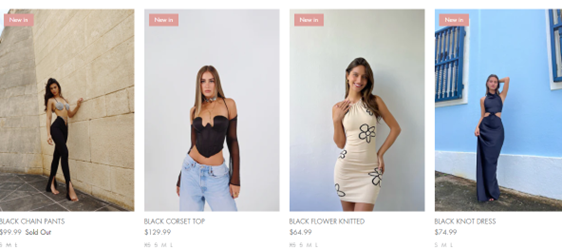 3. Pink Tree, Old San Juan
Pink Tree is currently one of the clothing boutique stores that is very popular because it offers all the latest fashion trends at good prices. Crop tops, bralettes, long and short skirts, cut-out dresses, flower-patterned daytime rompers and sexy, sequence nighttime dresses. This store is a great spot to most likely find unique pieces you have in mind, but don't know where to look. Pink Tree is also great if you're more inclined to wear sexy, sultry looks because of its many plunging necklines and high slit designs. This boutique is a very fun one both with its store aesthetic, filled with whimsical pink decorations and flowers, and the colorful clothing they sell.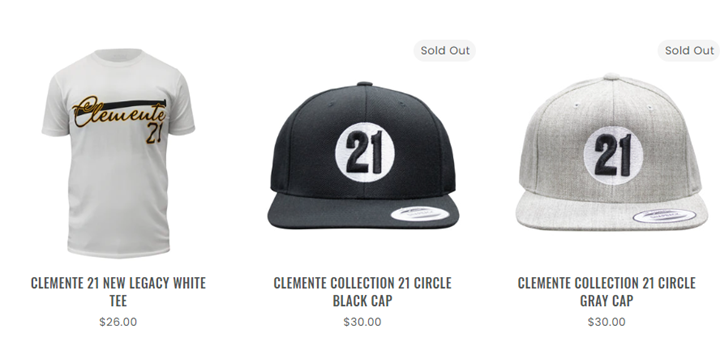 4. Costa Azul, Old San Juan
Costa Azul is a great place to shop swim/beachwear and gear for the entire family. They offer sun shirts, swim shirts, sunblock, reef shoes, water shoes, caps, visors, beach tumblers. Also shop jerseys and caps from famous football, baseball, basketball, and soccer teams.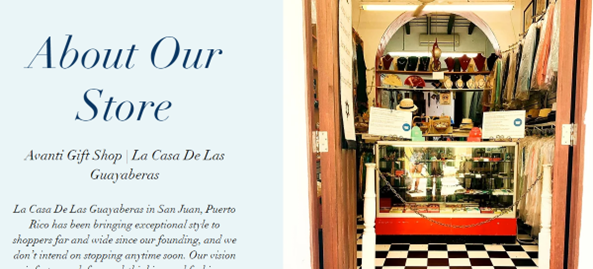 5. Casa de la Guayabera, Old San Juan
If you truly want an authentic piece that is representative of not just Puerto Rico, but fine Latin American clothing for men, you'll want to visit this shop! Made from linen or cotton and typically white (but made in many different colors as well), "la guayabera" is popular throughout Mexico, Central America, but most known in Cuba and Puerto Rico. The guayabera can be worn for both casual and formal settings depending on the occasion. The guayabera is a symbol of masculine elegance in Latin American culture. Each guayabera is different and has its own singularity because of the embroidery and handwork. The history and origins of the guayabera are generally unknown and contested. Nonetheless, it is a popular clothing style in Puerto Rico and can be an authentic souvenir from the island.
Final Notes:
As mentioned above, these are some of Puerto Rico's local clothing brands. Some are designers themselves, stores that source from local brands, and stores that offer both local and international designs and brands.
¡Salud y Exito!
Daniela Barquet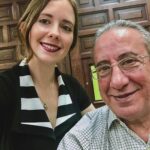 Daniela Barquet is the 4th generation owner of her family's jewelry store located in Old San Juan, Puerto Rico since 1965. The business tradition was started by her great-grandfather, Issac Barquet, in 1920. Daniela graduated from Boston University with a Bachelor's in the History of Art and Architecture and a Minor in Italian Studies. Daniela continues to grow under the mentorship of her father, Natalio Barquet Perez, who is a renowned, certified jeweler in Puerto Rico.